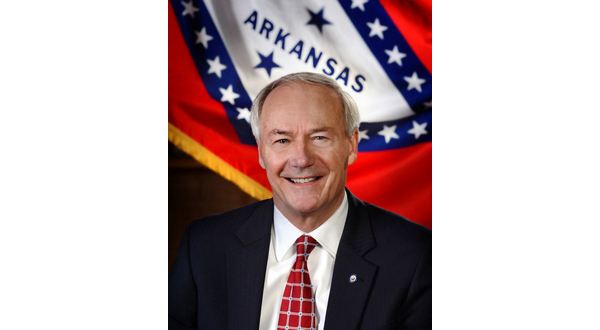 On Friday, I joined business leaders in Fort Smith for the announcement that PRADCO is expanding its injection-molding manufacturing, which will create 60 new jobs. We also celebrated the news of Walmart's commitment to buy an additional $250 million in PRADCO products by 2023.
This good economic news is just one of many developments in Fort Smith in the past three years. Fort Smith is booming, and so are many areas in other parts of the state. Arkansas is enjoying one of its most significant seasons of economic growth in state history. More Arkansans are employed today than ever before.
PRADCO's full name is Plastics Research and Development Company. Under many different brands, the company manufactures outdoor gear, primarily for fishermen and hunters. It is nice to point out that there is probably not a single bait stand or outdoors shop in the entire United States that doesn't carry some of PRADCO's fishing lures and bait scents.
The company's roots grow deep in Arkansas. One of the company's products, the Cotton Cordell line of lures, was the creation of Cotton Cordell, who grew up on Lake Catherine fishing and guiding fishermen. Cotton made his first lures in his kitchen and living room. He became one of the most famous and popular fishermen in the nation. At the height of production, Cordell Tackle Company was the largest manufacturer of fishing lures in the world and employed 200 people in Hot Springs.
Cotton Cordell is just one of 16 lines of fishing lures that PRADCO acquired and produces. And PRADCO's expansion is just the most recent announcement of fourteen expansions or new companies to open in Fort Smith since 2015. Friday morning, in fact, Methodist Village Senior Living Center broke ground on an expansion that will add jobs, as well, in the service industry.
Fort Smith is the second-largest city in Arkansas. Its unemployment rate fell in 2016, and Sebastian County's per capita personal income increased. Fort Smith's progress matches the statewide economic trends. Arkansas' per capita income is up at $39,000, which is an increase of 4.7 percent since January 2015.
Our unemployment rate is 3.6 percent, which is lower than the national average.
Since January 2015, 310 companies have worked with the Arkansas Economic Development Commission to locate new offices in the state and/or expand their operations here. These companies have invested $7 billion in the state, and created over 11,000 new jobs. Today, more than 60,000 Arkansans are employed than were employed in January 2015.
So good things are happening in Arkansas and in Fort Smith. I'm sure there will be many more trips across the state for other great economic-news.
As for PRADCO, next time you are in a bait shop or a Bass Pro shop, spend a minute with the fishing lures and hold a piece of Arkansas history in your hand. The lures are testimony to the great opportunities to enjoy nature and to the hard work and creativity of Arkansans.
WebReadyTM Powered by WireReady® NSI