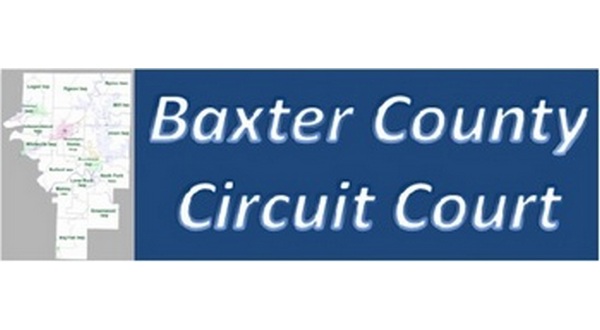 A neighbor upset over the construction of a fence allegedly took matters into his own hands, doused the fence with diesel fuel, set it on fire and then used his tractor to pull the fence posts from the ground, according to a probable cause affidavit.
Fifty-one-year-old Rodney Hutchison who lives at an address along Fletcher Place, also described as Lot 8 of the White River Valley Estates, has had issues over property lines with his neighbors for some time, including a lawsuit between the parties that was decided in 2016. The current fence-destroying incident left him facing counts of criminal mischief and criminal trespass.
According to the probable cause affidavit, on August 24th, workers with a company from West Plains were building a split rail fence on the Hutchison neighbor's property. The workers finished one section and moved to another part of the property. When they returned, they found the completed fence had been set on fire and the post removed with what they believed had been a tractor.
While fire crews were on the scene, Hutchison's wife, Cindy, said she wanted the fire trucks off of her driveway. She said the issue between the Hutchison and their neighbors was a civil issue, not a criminal one. A Baxter County Deputy Sheriff told Cindy Hutchison that the property dispute might be a civil issue, but setting fire to the fence was a criminal matter.
Cindy Hutchison is alleged to have told the deputy sheriff that her husband may have mishandled the situation, and he was the one who had damaged the fence.
On September 3rd, it was reported that Hutchison had done damage to the remainder of the fence and removed a cedar tree without the neighbors' permission.
Im a later interview, Rodney Hutchison told the investigators he felt the fence was a safety issue for his children to ride bikes on the driveway, and it would interfere with his ability to travel in the driveway when pulling a trailer.
Hutchison is said to have threatened to remove the fence again if it gets rebuilt.
WebReadyTM Powered by WireReady® NSI