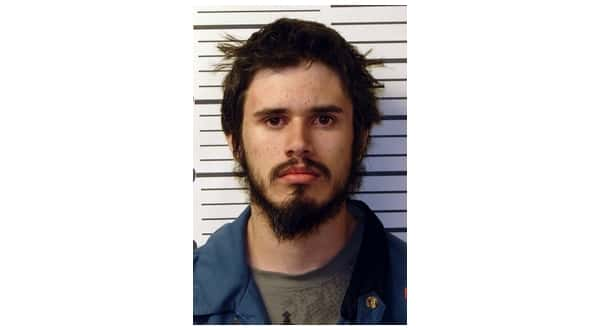 An Ozark County man, 32-year-old Christopher Patrick Thorne of Wasola, has pled guilty to three counts of arson. Thorne was sentenced last week to seven years in the Missouri Department of Corrections on each count, but execution of the sentences was suspended. He is also on supervised probation. Thorne was to be released from custody Nov. 9 into the care of Victory Mission, a shelter for the homeless.
The Ozark County Times reports Thorne's arrest in the case came after four separate fires reportedly burned a home, storage building, outhouse and barn along county road 122 in Wasola. Thorne reportedly lived on the property with another family.
According to a probable cause statement, the case was first investigated in January 2016 when emergency personnel were called to the scene of a fire that had totally consumed a barn along county road 122. An investigator with the Missouri Fire Marshal's Office reportedly determined there were no utilities inside the structure, ruling out an electrical or other utility-related start for the fire. The statement says further investigation revealed no additional accidental cause for the fire. The investigator was informed an outhouse had burned a few weeks before the barn fire, but it had been unreported.
The next month, the officer returned to the property to investigate a storage building that had burned to the ground. The structure had no utilities, and the investigator found no other accidental cause.
The following month another fire occurred on the site. Emergency crews from five fire departments responded to a house fire. The investigator responded again and determined the blaze had originated in the upper level of the house, which was badly damaged by the fire. It was ruled as a criminal investigation, with the cause undetermined at the time.
The fire rekindled later that night, completely destroying the house and other structures on the property.
During the follow-up investigation, Thorne was named as a suspect, after it was determined that he was at the scene of each fire.
WebReadyTM Powered by WireReady® NSI