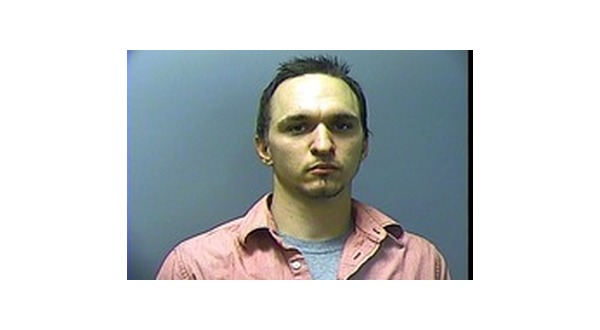 A second suspect has been arrested on numerous charges related to burglaries and thefts in Baxter County. According to Baxter County Sheriff John Montgomery, 24-year-old Dylan Patrick Statum, of Yellville, was booked into the Baxter County Detention Center Monday afternoon on numerous charges and released the same day after posting a $25,000 bond. The other suspect, 29-year-old Phillip Randall Bartlett, remains in custody on a $26,075 bond, but is being held without bond on a parole violation.
Montgomery says his office took a report in early October from the owner of resort cabins, located along County Road 114, after someone cut the locks off three buildings on the property and stole items inside. The victim stated he has a surveillance system at the location. A suspect apparently followed the video camera wire to a crawl space where the DVR was located, and stole the recording device as well. However, the victim also had a game camera installed at a different location, and photographs of the face of the two suspects, Statum and Bartlett, and the license plate number of their vehicle, were captured by the game camera.
An adjacent property owner also reported a break-in and theft had occurred.
During the course of the investigation, the identities of the two were confirmed. The Marion County Sheriff's Office had previously confiscated a trailer from a theft case involving both of the men. Items belonging to the two victims in Baxter County were found on that trailer.
Statum faces felony theft of property and commercial burglary charges along with three misdemeanor charges. Bartlett is being held on three counts of commercial burglary, two counts of theft of property, one count of criminal mischief and parole violation, all felony charges. He also faces misdemeanor charges of theft of property, criminal mischief and non-payment of fines.
WebReadyTM Powered by WireReady® NSI