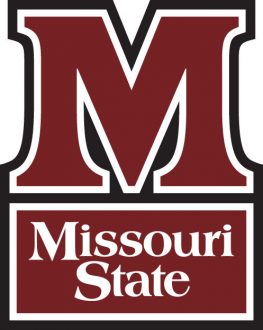 Missouri State got 14 points apiece from Jarrid Rhodes and Alize Johnson and rode the strength of five significant runs to put away Florida Atlantic, 71-60, in the consolation championship game of the Gulf Case Showcase Wednesday.
Johnson snagged a team-high 8 rebounds and dished out 4 assists, while Rhodes knocked down three 3-pointers for MSU (4-2). The Bears also got 10 points apiece from J.T. Miller and Jarred Dixon.
FAU (2-3) got a game-high 16 points from Gerdarius Troutman, who was 4-for-5 from long range, and 10 rebounds from Amir Smith.
After leading 36-28 at the midway point, the Bears opened up the second half with a 7-0 run that Johnson ignited with a mid-range jumper. Ronnie Rousseau III followed that up with a 3-pointer, and Rhodes converted a layup to push the Bears ahead, 43-28, less than 90 seconds into the final period.
The Bears' lead grew to 20 points later in the half on a 10-2 outburst by the Springfield club. Dixon and Reggie Scurry contributed four points apiece in the run that made it 55-35 with 12:31 to play.
MSU's defense kept the Owls without a field goal for more than seven minutes midway through the second half, and Dixon's jumper with 8:24 to play gave the Bears their biggest lead of the afternoon, 63-40.
Down the stretch, Obediah Church threw home a one-handed dunk on a long, laser-like pass from Johnson with seven-and-a-half minutes to go that put the Bears up 65-43.
FAU responded with a 10-0 run, but victory was assured with solid free throw shooting by Miller and Ryan Kreklow in the clutch, while Johnson ended a five-minute field goal drought by the Bears to put things on ice.
Missouri State held FAU to just 35.6 percent shooting for the game on 21-of-59 attempts while using impressive defensive runs to force 12 turnovers and out-rebound the Owls by a 45-31 margin.
MSU finished 29-of-63 (.460), including an even 50-percent in the second half, and converting 9-of-12 (.750) from the stripe with 16 assists.
In the first half, the bigger Owls jumped out to a 9-3 lead before MSU used a 12-4 run over the next six minutes to lead 15-13. Baskets by Miller, Scurry and two by Rousseau sparked an 8-0 Bears' run in a stretch that changed the tides.
FAU retook the lead briefly, 17-15, midway through the opening period, but the Bears rallied behind a Johnson-led 6-0 rally to push back in front.
With under three minutes left in the half, Rhodes sparked an 11-2 run before the intermission with a pair of 3-pointers and a layup. His four-point play with 33 seconds left in the half made it a 36-25 game before FAU canned a triple before the final horn to send the Bears to a 36-28 lead at the break.
MSU returns to JQH Arena Friday evening when the Bears take on cross-town foe Evangel at 7 p.m
WebReadyTM Powered by WireReady® NSI