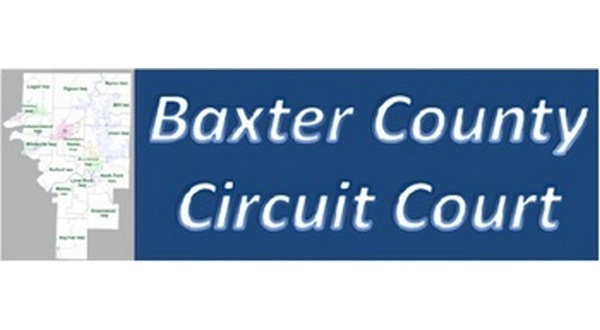 A number of people changed their pleas to guilty and were given probation during a session of Baxter County Circuit Court last Thursday.
Ashley Fischer of Mountain Home was given six years probation. She was arrested July 28th after a traffic stop in Mountain Home. The officer reported finding approximately 2.7 grams of a crystalline substance which field-tested positive for methamphetamine in the vehicle in which she was a passenger.
In addition, a used syringe and a straw with narcotic residue was found. The items were determined to belong to Fischer, according to court records.
Cassie Cleland of Mountain Home pled guilty to various drug-related charges and received six years probation.
She was arrested in early January when Mountain Home police went to her apartment as part of a theft investigation. The officers found five pounds of marijuana, drug paraphernalia and $1,400 in cash. The marijuana was found in a safe located in the closet of the master bedroom. According to investigators, evidence suggested that a quantity of marijuana had been processed for sale in the bedroom of the apartment.
Zachary Sisk of Norfork was also given six years probation after changing his plea on drug-related charges. Sisk was stopped by an Arkansas State Police Trooper in early August for not wearing a seat belt. The Trooper found methamphetamine in the car which Sisk first claimed was not his because the car belonged to someone else.
Charles Knight of Summit was given five years probation on drug-related charges. Knight was arrested May 11th when a Mountain Home police officer was dispatched to a local business in reference to a male slumped over the steering wheel of his vehicle.
The officer woke the driver up and identified him as Knight. Knight said he had had a long work night and was tired. Dispatch notified the officer that Knight was on parole and had an active search waiver on file.
The officer found a plastic box in Knight's front pocket. Two substances -- one suspected of being marijuana and the other methamphetamine -- were located inside to box. The officer reported the methamphetamine had field-tested positive. In addition the officer found drug paraphernalia inside the vehicle.
WebReadyTM Powered by WireReady® NSI