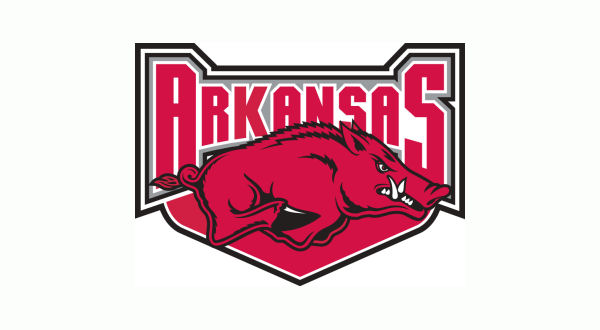 PORTLAND, Ore. (AP) _ Jaylen Barford scored 16 of his 24 points in the first half, and Arkansas used a huge second-half run to rout Connecticut 102-67 on Sunday in the consolation bracket of the PK80 Invitational.
The Razorbacks (5-1) rebounded nicely from being overwhelmed by North Carolina in the semifinals on Friday. Arkansas led 45-31 at halftime and blew away the Huskies in the second half thanks to a 19-0 run that gave the Razorbacks a 72-41 lead. The Razorbacks topped 100 points for the second time this season after scoring 101 in a win over Bucknell.
Barford was a spectator for a big chunk of the second half. His 24 points came in just 28 minutes. He was 9 of 12 shooting, including 4 of 5 on 3-pointers. He was the leader of a tremendous shooting performance by the Razorbacks, hitting
60 percent for the game and 65 percent in the second half. Arkansas was 11 of 19 on 3-pointers.
Daryl Macon added 16 points after leaving Friday's game against North Carolina early due to a leg injury, and C.J. Jones had 19 points.
Jalen Adams added 16 for the Huskies (4-2), but very little went UConn's way two days after watching Michigan State run away in the second half for a 77-57
victory. Terry Larrier added 18 points, but left late in the second half with an apparent right leg injury after landing awkwardly. Larrier limped off with 5:45 left.
While Arkansas played well for most of the first half, the Razorbacks were dominant the final 20 minutes. After cutting the Arkansas lead to 12 with 15 minutes remaining, the Huskies missed eight straight shots and watched the Razorbacks turn the game into a laugher. Arkansas made 10 straight shots at one
point of the second half, the streak finally snapping when Jones' 3-point attempt from the wing rimmed out with four minutes remaining.
THE TAKEAWAY
Arkansas: Macon left Friday's loss to North Carolina early with a leg injury, missing most of the second half. Arkansas coach Mike Anderson was unsure the severity of Macon's injury but he looked just fine against the Huskies, making 5 of 9 shots and playing 26 minutes.
UConn: The Huskies must be more consistent with their 3-point shooting. UConn was 7 of 26 from deep _ 26.9 percent. The Huskies started the day shooting just 29.5 percent on 3s this season, including a 0-for-10 performance in the second half against Oregon in the tournament opener.
UP NEXT
Arkansas: The Razorbacks stay on the road playing at Houston on Saturday.
UConn: The Huskies return home to play Columbia on Wednesday.
WebReadyTM Powered by WireReady® NSI