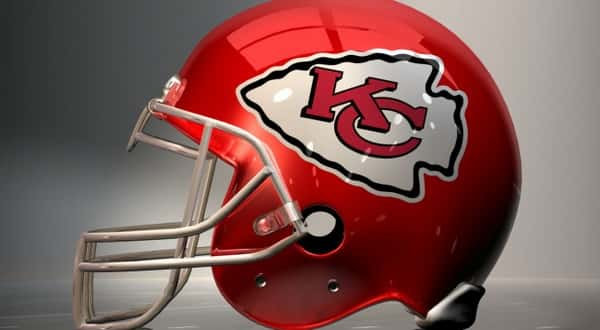 KANSAS CITY, Mo. — Andy Reid wants everyone to take it easy on Alex Smith.
Good luck.
At every turn this week, the Chiefs' coach has had to defend his veteran quarterback, pointing out that the problems with the Kansas City offense extend far beyond him. Reid has even singled out himself for failing to live up to his own standards, so carefully has he protected his signal-caller.
But as bad as Smith has been lately, as the Chiefs have lost five of six, there is a nugget of truth to Reid's assertion: The problems in Kansas City extend far beyond one player.
The offensive line. The wide receivers. Even star tight end Travis Kelce.
Everyone has had a hand in the offense's shortcomings.
"We all have responsibility to do our job. At all positions. Starting with me," Reid said. "That is not getting done the right way. It's not one guy. That has to be understood. It's not one person, and we all have to pull together as a football team. In this case, as an offensive football team. Right now. And get that taken care of as a team. Not one guy."
Yet it's no surprise the drumbeat has sounded loudly for Reid to turn to the backup quarterback, who is often the most popular player on a team.
The Chiefs traded up to get Patrick Mahomes II in the first round for a reason, and Smith's shortcomings have become clear over the years.
He struggles to throw the ball downfield. He's become trigger-shy behind a suspect offensive line. His decision-making has come under fire after an interception last week that sealed a 16-10 loss to the Buffalo Bills. And even his scrambling ability seems to have disappeared.
"Listen, when we watch film, I'm watching film from my perspective. What can I do better, every single play? That's what you're going through," Smith said. "Especially the last two weeks, there's been some plays that you'd love to have back. That's football, though. You're not sitting there watching film, making excuses for yourself, that's for sure, in times like this.
"You watch and 'What could I have done differently?' and 'What's going to help me next time?'"
Sep 17, 2017; Indianapolis, IN, USA; An Indianapolis Colts cheerleaders perform during the game against the Arizona Cardinals at Lucas Oil Stadium. Mandatory Credit: Aaron Doster-USA TODAY Sports
For now, it appears Smith will have plenty of "next times" this season. So that means the Chiefs had better shore up their other problems on offense.
Start with their high-priced offensive line, where more than $25 million has been invested this season alone. Not only have they struggled to give Smith time in the pocket, they have also struggled to open holes for Kareem Hunt, who gained just 17 yards on 11 carries last week.
Hunt eclipsed 100 yards rushing in four of his first five games. He hasn't come close in the past six games, failing to crack 50 yards in four of those games — all but one of them losses.
"I just feel like we got to get better all sides of the ball. Offensively, I got to get better. Everybody does," Hunt said. "We've got to figure out and get over it, honestly."
Yes, even Hunt acknowledges the Chiefs' problems extend to just about everyone on offense.
Tyreek Hill has been blanketed the past few weeks, taking away the Chiefs' only playmaking wide receiver. Demarcus Robinson, Albert Wilson and the rest haven't been able to pick up the slack, especially after Chris Conley went down with a season-ending injury.
Kelce has had his share of drops the past few weeks, too.
"It is extremely frustrating. We have a championship-caliber team," Chiefs center Mitch Morse said. "I can only speak for myself, but stupid mental mistakes and physical errors are putting us out of position to put our offense in a situation to score."
Other teams have had a hand in it, too. Offensive tackle Mitchell Schwartz said defenses have used cover 2 looks against the Chiefs, and for some reason they haven't been able to counteract it.
Time is ticking to figure it out.
That goes for all of the Chiefs' problems on offense.
"Everybody has to feel that urgency to change it," Reid said. "I thought we had a good week of practice last week, but we stalled coming out of the gate on the offensive side of the ball. We can't do that. We all have to pick our game up."
NOTES: LB Ukeme Eligwe (strained Achilles tendon), LB Dee Ford (back) and FS Eric Murray (high ankle sprain) were not at practice Wednesday. … Kelce will be wearing custom cleats as part of the league's Week 13 charity initiative. His cleats for the "My Cleats, My Cause" game feature his foundation, Eighty-Seven and Running, which supports programs for disadvantaged youth.
WebReadyTM Powered by WireReady® NSI