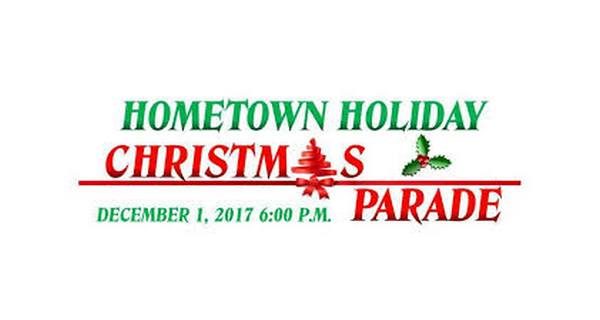 The 46th Annual Myrtle Wood Chamberlain Christmas Tree Lightning is set for Friday evening at 5:30 on the courthouse lawn to kick off the Mountain Home Chamber of Commerce Christmas Parade.
Baxter County Judge Mickey Pendergrass will lead the countdown turning the master switch to light both the courthouse and new Christmas tree.
Honoring local veterans from each branch of the military is an added feature to the ceremony this year. Those to be honored are Air Force Captain Richard Hatton, Navy Petty Officer First Class David E. Butts, Marine Lt. Colonel Gary Smith, Coast Guard Senior Chief Charles Reimer, Navy Petty Officer Second Class Geraldine S. Butts, and Army Sergeant Daniel Whitehead.
The Christmas message will be given by Vietnam veteran Larry Nelson. Calvary Temple Assembly of God Pastor Kyle Tardiff will deliver the Christmas Prayer. Christmas music will be provided by the Mountain Home High School brass band ensemble, along with children from Mountain Home Christian Academy with Heather Grace Spencer.
The tree lighting ceremony will be broadcast live on KTLO-FM 97.9 and streaming at ktlo.com.
The Chamber's annual Christmas parade will begin at 6:00, and this year's theme will be "Hometown Holiday."
This year's parade includes a few changes. A registration form is required for all parade participants. Chamber members can enter the parade for free, but non-members will pay an entry fee of $25.
Parade entries will line up between 4:30 and 6:00. They will enter off Highway 178 and turn onto Bucher Drive. Hospital Drive will need to stay clear in case of medical emergencies.
Floats will line up at the corner of Burnett and Buttercup, and they will be judged during that time. Floats must be marked for judging, preferably on both sides.
Fire trucks and emergency vehicles will line up on Medical Plaza. All cars, tractors and other vehicles will assemble at the corner of Burnett and Beard Street. Car clubs including V-dubbers, T-buckets and others can assemble in the parking lot of Redeemer Lutheran Church.
Marching bands and walkers will line up in the parking lot of First Security Bank at Highway 5 North and Hospital Drive. Horses will enter from Highway 178 and wait in the lot on Buttercup across from Cardiovascular Associates.
The Chamber requests being informed by entries looking to play music. Christmas music will be required.
Candy should not be thrown from vehicles, but it can be handed out to the side of the parade route by walking adults only. In addition, no Santa Claus is allowed other than the one at the end of the parade.
For more information, contact Angela Broome at 870-425-5111.
WebReadyTM Powered by WireReady® NSI