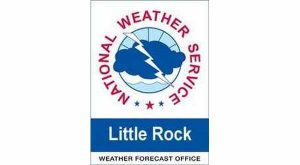 Precipitation totals for the month of November are in the top ten driest of all time. Total rainfall for the month at KTLO, Classic Hits 101.7 and The Boot, the official weather reporting station in Mountain Home for the National Weather Service, was .6 of an inch. That total makes it the 5th driest November on record. The driest on record was in the year 1920, when just .21 of an inch of rainfall was recorded. The wettest November on record was in 1994 when 15.60 inches of rain fell. The average amount of rainfall for November is 5.31 inches.The Twin Lakes Area last month saw just four days of precipitation with the 16th having the most at .26 of an inch.
The latest report from the U.S. Drought Monitor, published Thursday, shows the entire Twin Lakes Area under moderate to severe drought conditions.
November didn't set any temperature records. The warmest day last month was 83 degrees on the 6th. The hottest day ever recorded in November was on the 6th in 1934 when the thermometer topped at 87 degrees.
The lowest temperature of the month was 25 degrees, occurring on 29th. The lowest temperature ever recorded for November is 9 degrees and happened four times- on the 13th in 1986, on the 17th in 1959, on the 21st in 1937 and on the 29th in 1976.
WebReadyTM Powered by WireReady® NSI