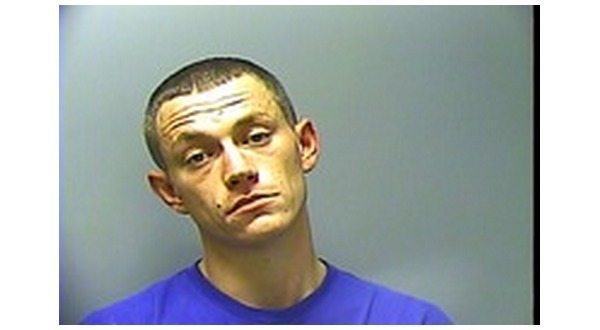 A traffic stop by a Mountain Home Police Department officer Sunday evening has led to the arrest of 27-year-old Joshua Callaway of Mountain Home in connection with a commercial burglary incident.
According to the probable cause affidavit, Mountain Home Police officers responded to a burglary complaint at a local business in early October 2016. The complainant said when he arrived at the business on a Monday morning and unlocked the front door, once inside he noticed the side door open and found the lock to a gate had been cut. He then noticed the rear garage door partially open and the glass broken out of the door.
Officers noticed the suspect had damaged the garage door and its frame and eventually broke the glass in it to gain entry. The suspect had to reach through the broken window to unlock the door and had been cut in the process.
Blood evidence was collected from the broken window and inside the business as the crime scene was processed. Evidence gathered was sent to the state crime laboratory for a DNA database search.
In August, Mountain Home Police were advised the DNA profile of Callaway matched the blood evidence collected in the case.
Three days later, Callaway was interviewed and admitted to breaking into the business and taking tools. He admitted cutting his hand on the garage door glass.
After Sunday evening's traffic stop, a check indicated Callaway had an outstanding warrant for felony commercial burglary.
He was taken to the Baxter County Detention Center where his bond is set at $3,150.
WebReadyTM Powered by WireReady® NSI