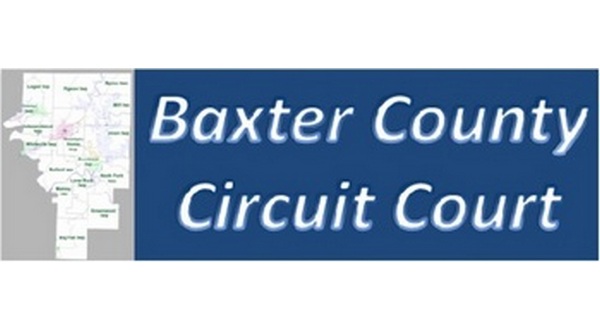 Several people were given prison sentences during a session of Baxter County Circuit Court Thursday.
Zachary Guiltner of Mountain Home was given eight years in the Department of Correction after pleading guilty to selling methamphetamine to a person cooperating with law enforcement.
The sales detailed in the probable cause affidavit in Guiltner's case were made in January and February.
The 32-year-old Guiltner's wife was also involved in the sales. Her case remains active.
Officers arrested the couple in late March. They were reported to have had drugs in their residence at the time of the arrest.
Christopher Osborn was sentenced to five years in prison after admitting he had been active in attempts to manufacture methamphetamine. Police learned Osborn and his wife had been purchasing large quantities of pseudoephedrine beginning in early September 2016.
When officers went to the Osborn home along South Street, they found three soda bottles containing a solvent with crushed pills in the bottom soaking in an attempt to separate the different components of the pills.
Osborn's wife's case remains active.
Dennis Amaral was also given five years in prison on a variety of drug-related charges, as well as being a felon in possession of a firearm. The 41-year-old Amaral had previous felonies and is not allowed to be in contact with firearms.
Francisco Rodrigues, who lists an address in Fayetteville, had three years of his previously imposed probation sentence revoked. He will also spend one year in a therapeutic program in one of the Community Correction Centers in the state and three in prison.
When initially arrested in Baxter County, Rodrigues was charged with helping another person in an attempt to pass fraudulent prescriptions at two local pharmacies.
Rodrigues said he was only the driver of the "getaway" car and was paid for his work in pills.
A petition to revoke his probation in the Baxter County case was filed after drug-related charges were filed against him in Washington County. It is a condition of probation the probationer not participate in any unlawful activity.
WebReadyTM Powered by WireReady® NSI