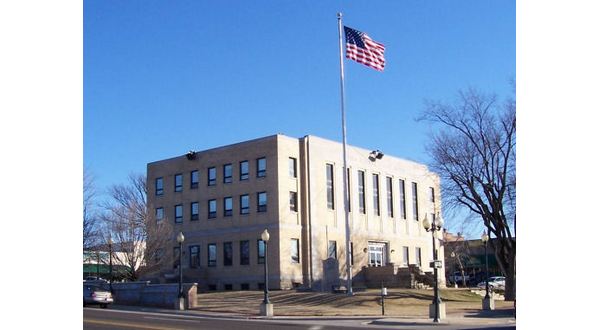 Despite reservations expressed by multiple justices and Baxter County Treasurer Jenay Mize, the quorum court gave its unanimous approval Tuesday night to a $15 million budget for 2018.
Karen Hopper has the story.

Listen:


It was the method taken to balance next year's budget that brought the expressions of reservation. Even taking a proposed $779,000 in increased spending off the table, Judge Mickey Pendergrass said it would mean dipping into the contingency and emergency funds in order to balance the budget. By law, the county may budget up to 90 percent of anticipated revenue.
From the $1.8 million the county has been holding in reserve from the sale of the county owned nursing home and the now expired lease of Baxter Regional Medical Center, almost $550,000 is used in order to balance the budget. With the move, the county still retains about $1.2 million of its contingency and emergency funds.
After comments from the court, Treasurer Mize addressed them expressing her concerns for utilizing one-time funding for reoccurring expenses, noting, "Once it's gone, it's gone."
Mize's comments reflect proposed step increases which key off the anniversary hire date for county employees and constitutional elected officials. The budget also reflects significant increases in the 100 percent covered medical, dental, vision, and life insurance costs for county employees.
Judge Pendegrass and Sheriff John Montgomery both spoke to the revenue collections from the recently passed one-quarter sales and use tax for continued jail operation expenses set to begin January 1, 2019. Those dollars are expected to generate future funding relief for the county's needs, as well as replace the reserve funding utilized in the 2018 budget.
With some members voicing their reservations and some hesitating before casting their votes, after about 40 minutes of discussion the budget was approved with the support of all 11 members.
In other business, the court with its unanimous approval joined the state's other 74 counties in adding Martin Luther King Jr. Day to the county's list of paid holidays. The action brought the total number of paid annual holidays to 10.
The court also approved three resolutions confirming appointments by Judge Pendergrass. David Matty's apppointment to the Cotter-Gassville Rural Fire Protection District Board of Commissioners replacing Tommy Hagan was approved. The court also gave its approval to Linda Bradbury replacing the late Eric Stover on the Norfork Fire Protection District Board of Commissioners. And the appointment of Michael Papineau replacing Stephen Cousins on the Tracy Area Fire Protection District Board of Commissioners was also given.
WebReadyTM Powered by WireReady® NSI