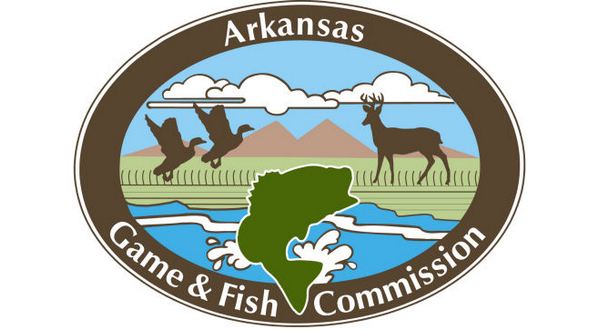 As cold fronts finally begin to push the mercury down in Arkansas, many fair-weather fishermen have called it quits for the season, but that doesn't mean the work stops for the Arkansas Game and Fish Commission (AGFC). Fisheries biologists and technicians from across the state have been diligently working for the last week to enhance fishing opportunities on Bull Shoals Lake even though many anglers won't see the impact of these efforts until the weather warms.
According to the AGFC, more than 35 fisheries staff members, over one-third of the entire division, have worked shifts cutting trees from the shoreline and sinking them in predetermined locations to create fish attractors for anglers to key on when the fish move offshore.
Jeremy Risley, AGFC regional fisheries biologist in Mountain Home, says part of the Fisheries Division's strategic management plan is to take on two major habitat projects like this and at least eight smaller ones per year.
The effort at Bull Shoals was supposed to have happened in May and June, but due to high water at the time the effort was moved to Lake Chicot.
The AGFC used PVC structures at Chicot because the majority of shoreline is privately owned. At Bull Shoals, however, biologists were able to cut and gather trees to create natural fish attractors through a special agreement with the U.S. Army Corps of Engineers.
Risley says if a few good oaks can be found, they'll last a long time but cedars offer a little denser, more complex, cover to the brush pile and can last up to 10 years. Eight to 12-inch diameter cedars last much longer than Christmas trees which are only good for about a year.
According to Risley, the primary benefit of the brush pile attractors is for anglers. The brush piles offer baitfish places to hide and predatory fish, such as bass and crappie, places to ambush the baitfish. While brush along the bank may offer some nursery cover, studies have not shown a substantial increase in the survival of young-of-the-year fish in lakes as large as Bull Shoals. Instead, naturally occurring cycles of high and low water have much more impact in spawning success and the survival of young bass, crappie and bream.
Most of the brush piles have been placed in locations that will be 20 to 30 feet deep when the lake is at full pool. The attractors will help concentrate bass, crappie, walleye, catfish, and most any other fish other than open water species like striped bass.
This isn't the first time Bull Shoals has seen a major effort to create fish attractors from shoreline brush. The areas where these trees are being placed may have some remnants from earlier work.
Risley says fish attractors and deep-water habitat have been added to Bull Shoals since at least 1988. Since then, the AGFC and its partners have placed more than 500 attractors in the lake. Biologists determined areas of the lake in need of maintenance and picked locations, that have been popular with anglers, in order to come up with a list of areas to enhance.
Crews were able to sink four to five trees at 42 sites, and AGFC is hoping to get 80 sites completed soon. The first week focused on Howard Creek and sites near the County Road 15 Access, and the next locations will cover in and around Jimmie Creek.
Efforts to increase fish attractors along the Arkansas-Missouri line have been bolstered by a special habitat barge donated by Bass Pro Shops in 2005. The customized 25-foot pontoon boat was designed to drag brush from the shore or load it on an open deck to be dumped at a site, and has been instrumental in many habitat enhancements over the years.
Once the project is complete, the location of new fish attractors will be added and details of existing attractor locations will be updated on the AGFC's interactive map at https://www.agfc.com/en/resources/maps/ .
WebReadyTM Powered by WireReady® NSI