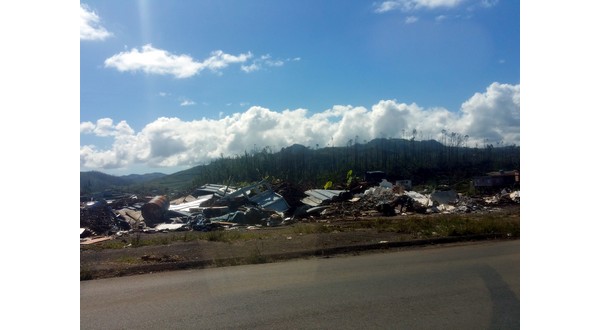 While many are planning use of their accrued vacation time for the holiday season, several local law enforcement officers are choosing to burn some of theirs to assist with security in Puerto Rico. Baxter County Sheriff John Montgomery returned from the island last week. He says he used personal vacation time for the trip, and several law enforcement personnel from the Sheriff's Office, the Mountain Home Police Department, Arkansas Game and Fish Commission and the Arkansas State Police have done the same.
Erric Totty has the story.

Listen:


Montgomery says the work is contracted with a company called Men in Black or M.I.B., owned by Troy Burleson of Harrison. The company utilizes active duty and retired law enforcement as part of the Fresenius Medical Care Disaster Reponse Team. Fresenius Medical Care provides services in kidney dialysis centers in countries around the globe. The teams are assigned to protect centers, yet that's not the only job description.
Montgomery's team was stationed in the city of Naranjito. Of the 23 employees who work at that clinic, only five have electricity in their homes. He says the damage sustained from Hurricane Maria is still widely evident, and the process of returning the island to normal is slow going.
The electricity at the clinic had just been turned on the day prior to Montgomery's arrival, and running water had only become available the week before.
With the assistance of other officers and the local Home Depot, Montgomery used MacGyver-like tactics to restore a shut-off valve to the water tank at the clinic and to fix a shower used by clinic employees.
The slow process of restoring utilities to Puerto Rico is reportedly causing tension. Clinics need protection due to the potential threat of their resources getting hijacked. That danger is the other reason security teams are there.
Montgomery says the experience for him was life changing. He says despite the dangers and lack of resources, the Puerto Rican people still have a sense of unmatched resilience and friendliness. As for the other officers who used their vacation time to help in Puerto Rico when they could be taking vacation time to do anything else or to go anywhere else, Montgomery says their sacrifice is admirable.
Jobs such as picking up trash, assisting a dialysis patient load items in their car, or repairing a water valve shut-off are not part of an officer's every day job description.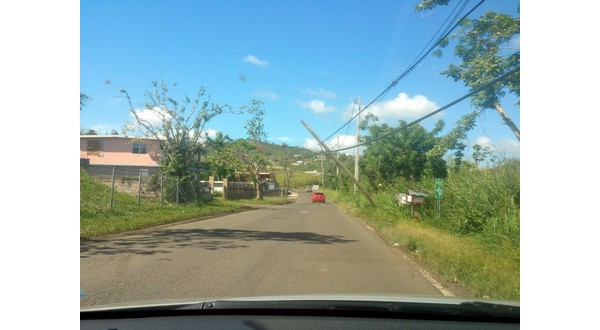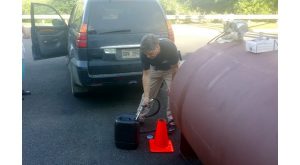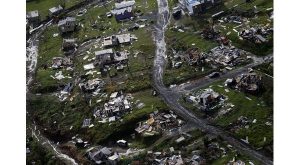 WebReadyTM Powered by WireReady® NSI