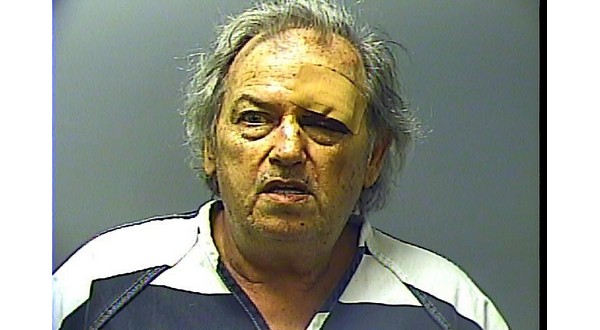 An argument over a noise complaint and a potential eviction allegedly led to the shooting death of the 71-year-old land owner of property located along Old Miliary Road -- and a renter charged with first-degree murder, two counts of aggravated assault and one count of criminal mischief.
The 59-year-old Robert Dean Penny was arraigned during a session of Baxter County Circuit Court Thursday and entered not guilty pleas to the charges he now faces stemming from the incident.
The charges against Penny apparently resulted from an argument over a noise complaint he had made and was communicated to the property owner at 5097 Old Military Road.
According to the incident report from the Baxter County Sheriff's Office, the landlord called all of the residents together to apparently discuss the noise complaints. As the tenants began to gather, it was reported muffled gunshots could be heard. They said Penny came out of his room and announced the 71-year-old landlord was dead. He then allegedly made a threat to the other tenants on the property asking them, "You want some of this, too?" in an apparent reference to the weapon he was holding.
When officers arrived on December 5th, they were told by the tenants the shooter had left the house and was at that moment headed toward his vehicle.
As the blue truck driven by Penny made a wild dash to escape the property, he came very near hitting a Baxter County Deputy Sheriff and then did crash into Baxter County Sheriff John Montgomery's parked car. The sheriff was not in the vehicle at the time.
According to investigative reports, about 22 shots were fired. The body of the 71-year-old landowner was found with gunshot wounds to the hands, chest and face.
Penny is in the Baxter County Detention Center, with his bond set at $1 million, according to the electronic jail log maintained by the Baxter County Sheriff's Office. He was ordered to reappear in circuit court on January 18th.
WebReadyTM Powered by WireReady® NSI