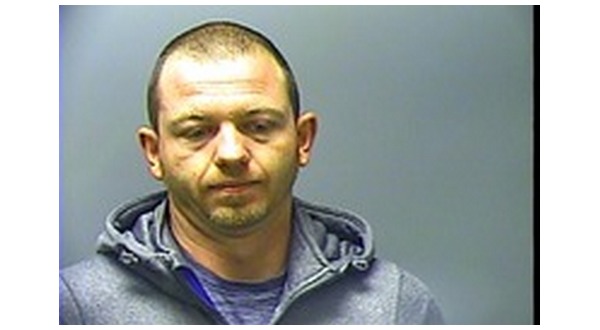 Christopher Collins of rural Mountain Home pled guilty to charges in two counties and was sentenced to 11 years in prison during a session of Baxter County Circuit Court Thursday.
The charges included internet stalking of a child and sexual assault in Newton County and breaking or entering, second degree forgery, fraudulent use of a credit card, theft of property and possession of drug paraphernalia.
In Newton County, the 31-year-old Collins was found in bed with a teenage girl by one of the girl's relatives who was house sitting at the time. She reported a naked man had been in bed with her 15-year-old niece.
The incident occurred in June.
The investigation into the incident showed the girl and Collins to have communicated at length on various social media. They had exchanged both text and photos.
In one message, Collins is alleged to have told the girl to leave her bedroom window unlocked so he could enter her room and have sex with her.
Even after being discovered by the relative in the nieces bedroom and having to flee the house, Collins pushed his luck and continued his on-line conversations with a person he thought was the young girl, but was actually a police investigator.
Collins is alleged to have suggested to the investigator posing as the young girl meet him in early June and even gave a description of the vehicle he would be driving.
When Collins showed up, he was confronted by police and arrested.
Collins was charged with a number of crimes in Baxter County, including stealing $13,000 in cash and a credit card. The theft was reported in late September. The card was used in seven locations in Mountain Home.
At one of the stores, the clerk asked Collins to put his phone number on the sales slip. Collins put his own phone number on the receipt. The phone was traced to Collins who lived directly across the street from the victim.
The purchases made with the stolen credit card totaled almost $3,000. A search warrant was issued for Collins' home along Baxter County Road 782. Officers reported finding numerous items in the home that had been been obtained using the stolen credit card. In addition a stolen chainsaw and miter saw were also were found.
WebReadyTM Powered by WireReady® NSI