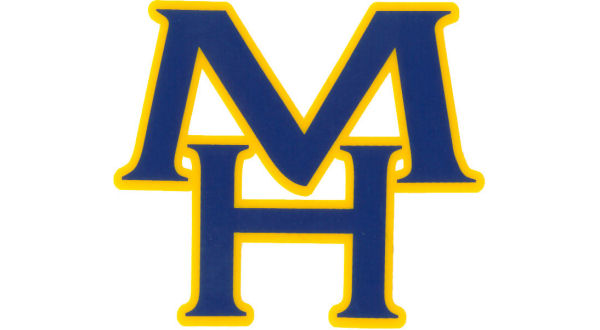 The Mountain Home High School basketball teams had mixed results as they wrapped up their road stand Friday night at Harrison.
The evening began with the Lady Bombers defeating the Lady Goblins 43-30. Hannah Pfeifer lit it up early hitting four threes in the first quarter and two more in the second. The Lady Bombers' scoring was more balanced in the second half while throughout the game, Harrison struggled to score against Mountain Home's defense.
Pfeifer led the Lady Bombers with 23 points. For the Lady Goblins, Brylie Parker scored 11 points.
Mountain Home improves to 5-5 on the season, and Harrison falls to 3-7.
The boys' game ended on a rough note for the Bombers as they fell to the Goblins 49-43 in overtime. The game was close throughout as Mountain Home ended the first two quarters with a one-point lead. The Bombers built an eight-point advantage in the third quarter, but Harrison scored the final five points of the period. Mountain Home took a two-point lead with about 35 seconds left in regulation on a putback by David Wehmeyer. Later on the other end of the court, Wehmeyer blocked a Goblin layup attempt, and the ball went out of bounds. Wehmeyer appeared to block another shot with about 13 seconds left, but he was called for a foul. Skyler Young sank both free throws, and that would eventually force overtime. Unfortunately for the Bombers, they were held scoreless in the extra period, and Harrison went on to post the six-point victory.
Mountain Home was led by Wehmeyer with 15 points. Carson Journagan had 13 points for the Goblins, and Young added 12.
The Bombers drop to 2-8 on the season, and Harrison is now 6-3.
Mountain Home will begin a home stretch next Friday as they meet Russellville.
WebReadyTM Powered by WireReady® NSI