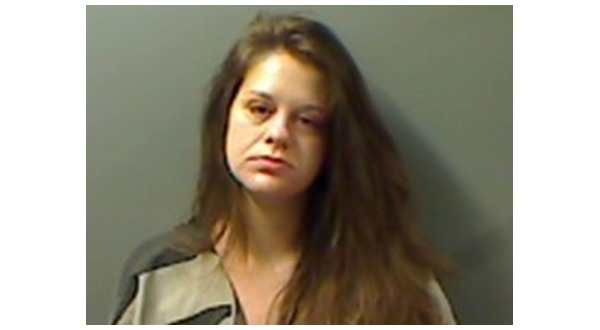 Short of further action by the Arkansas legislature to expand Garrett's Law, 14th Judicial District Prosecuting Attorney David Ethredge says attempts to prosecute mothers whose babies test positive for illegal drugs will be unsuccessful in the long run. While prosecutors may be successful initially in securing convictions against the mothers, the Arkansas Supreme Court has previously overturned these rulings.
Ethredge's comment followed his decision to not move forward in prosecuting a Summit woman, 27-year-old Lakyn Rogers, charged in August with felony introduction of a controlled substance into the body of another. Rogers' charges were linked to the death of her son less than an hour after his birth. Rogers tested positive for methamphetamine and marijuana prior to the delivery.
According to the arrest affidavit, Rogers gave birth at Baxter Regional Medical Center in October 2016. Despite resuscitative efforts, the infant succumbed to respiratory distress after less than an hour of life.
According to reports received from BRMC, after the child died, Rogers is alleged to have dressed in street clothes and, with a group of people with her, snuck out of the hospital without being discharged with a saline lock still in her arm.
Ethredge said the state's Supreme Court has ruled prosecuting under Garrett's Law is not what the legislation was designed for.
In 2005, Arkansas legislators passed a bill popularly known as Garrett's Law. The law is named for a baby supposedly born with methamphetamine in his system. Under Garrett's Law, mothers of newborn infants testing positive for illegal drugs are presumed to be guilty of parental neglect under the state's civil code. The law expanded the state's Child Maltreatment Act allowing medical personnel to report the mothers to police and child protective service workers.
Ethredge says debate continues on strengthening Garrett's Law to allow for criminal prosecution.

Listen:


Ethredge says he realizes this is a tough position for legislators. He says it often even divides members of the medical community who care for these babies.

Listen:


Ethredge says even when law enforcement does a very good job of gathering facts and evidence in instances like the one involving Rogers, after thoroughly reviewing the case after the investigation was completed and the discovery done, in this case prosecuting it was not a route that could be taken. He says when his office realizes this, there is an obligation to dismiss the case.
However, the Arkansas Department of Human Services remains involved in this case.
Ethredge says cases like this one point to the need for additional and expanded mental health and addiction services in Arkansas.
WebReadyTM Powered by WireReady® NSI