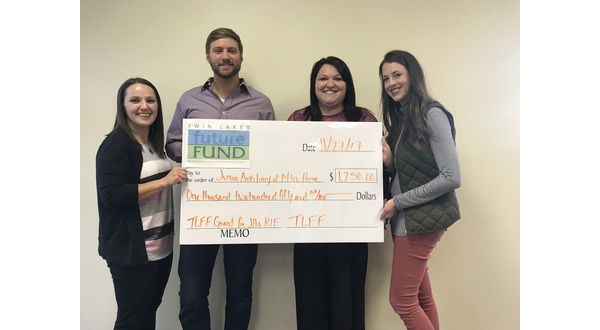 A statewide initiative plans to have 80 percent of Arkansas children reading at grade level by third grade. Twin Lakes Future Fund, Twin Lakes Community Foundation, and the Arkansas Community Foundation are joining the Winthrop Rockefeller Foundation, the Arkansas Department of Education and many other groups in working together to achieve that goal.
Currently, only 37 percent of Arkansas' children read at grade level. In first and second grades, children are learning to read, but by third grade they start reading to learn. If they fall behind, they are four times less likely to graduate from high school or attend college; and 22 percent more likely to live in poverty since they will have a hard time earning a living wage.
Strategies proven effective are increased parental and community involvement, increased school readiness (early literacy), support for summer learning enrichment, support for quality classroom instruction, and increased school attendance/reduction of chronic absences. Two recent grants support Grade Level Reading efforts by making books available to local children.
Philip Frame, Twin Lakes Future Fund Grants Committee Co-Chairman, and Twin Lakes Future Fund Board Chairman Kapra Stuffelbeam, recently presented a check for $1,250 to Jr. Auxiliary treasurer Jeanelle Busch and Casey Drennin for their Reading is Fun (RIF) program. People from the community read to children in the classroom, and each child receives a book to keep.
Robert Clarke, Twin Lakes Future Fund Grants Committee Chairman, also presented a check for $1,000 to Rose Martins, Lea Hawkins, and Alice Hill to enable the Bull Shoals Library to purchase books to fill in gaps in popular series for children and teens.
Twin Lakes Future Fund is a component of the Twin Lakes Community Foundation, and its grant awards support the four ASPIRE goals of education, health, family, and community. Twin Lakes Future Fund engages young adults of all financial means in philanthropy. Its goals are to build a dynamic group of young adult leaders who dedicate and share their talents, insights and zeal to educate and increase awareness of local needs to improve the quality of life, and make their community a better place to live.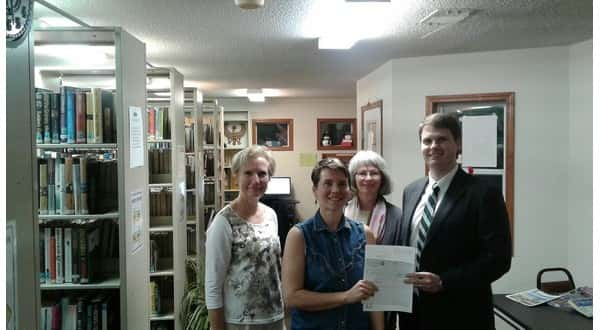 WebReadyTM Powered by WireReady® NSI