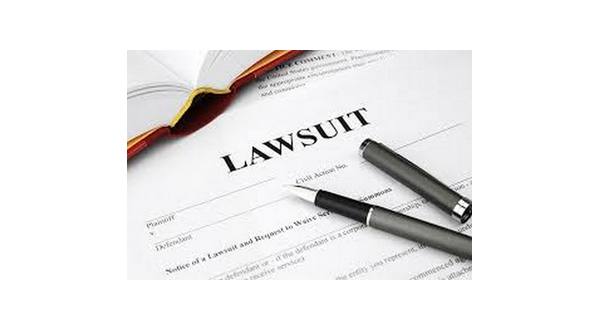 The Twin Lakes Recovery Center of Northern Arkansas, one of a series of state-wide community based re-entry facilities, has filed suit in U.S. District Court against the City of Cotter citing violation of the federal Fair Housing Act.
Karen Hopper has the story.
Listen:


The Twin Lakes Recovery Center opened its doors in April 2016 after being granted a license by the state earlier that year. The facility housed prison inmates in a six-month program designed to help them prepare for parole status. At one time it housed 10 inmates and was licensed for up to 23.
At the center of the dispute is action taken by the City of Cotter to terminate Twin Lakes Recovery's occupational permit, saying the facility opened in April but the center's officials did not request the document until May. As a result, city officials contended the facility had opened without notification to surrounding residents of its existence.
In a June 2016 meeting, most of the attendees said they were not against the program itself, but their main issue was the location. The center was located on Highway 62 less than a mile from the Cotter School District campus and the Walnut Lane Apartments, a senior apartment complex.
That month, the 10 inmates previously housed in Cotter were relocated to similar facilities around the state.
In the lawsuit filed November 30th, Twin Lakes Recovery, with its principal place of business now in Flippin, notes it is licensed by the Arkansas Department of Community Correction under state statute to operate a re-entry facility, including in the City of Cotter.
It further notes, municipalities and local government subdivisions in Arkansas are not vested with veto power over the Department of Community Correction. The Arkansas Constitution prohibits municipalities from enacting any ordinance contrary to the general laws of the state.
In addition, it notes there is no provision for termination in the city's ordinance regarding occupational tax permits. There is also no provision in the ordinance suggesting its purpose is to protect the health and safety of any persons.
In a letter dated June 10th, 2016, the City of Cotter notified Twin Lakes it would be terminating its occupational tax permit. Prior to this occasion, no business operating within the City of Cotter had ever had its occupational tax permit terminated. In response, Twin Lakes maintains on numerous occasions it had requested, unsuccessfully, for reinstatement of its permit.
The action by the City of Cotter, Twin Lakes Recovery maintains, is both a violation of the Equal Protection Clause of the 14th Amendment to the U.S. Constitution by discriminating against the facility's former residents, as well as the Fair Housing Act.
Through the suit, Twin Lakes seeks to prohibit the City of Cotter from blocking the operation of a re-entry facility and from terminating its occupational tax permit.
WebReadyTM Powered by WireReady® NSI