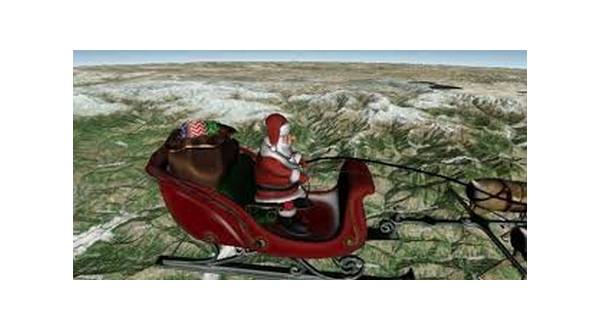 Baxter County 911 dispatch personnel received multiple calls Christmas Eve of a red light moving across the nightime sky over the Twin Lakes Area. Baxter County Sheriff John Montgomery says deputies were first dispatched to an area near Gamaliel sometime between 10:30 and 11:00 Sunday night where a local resident says he first spotted the red light moving swiftly through the sky over Lake Norfork.
The man, who wished to remain anonymous, says accompanying the red light was a sound similar to sleigh bells.As the investigating officer was taking the report from the Gamaliel man another Sheriff's Deputy said he had spotted the light, with several unidentified objects behind it, over the Henderson Bridge. The deputy says he couldn't pursue it because it was southbound at a high rate of speed, over the lake.
Minutes later KTLO, Classic Hits and The Boot weather watcher Kathy Yount, from Hand Cove, called in to confirm something strange in the sky.

Listen:


Shortly after the call came in from Yount weather watcher Chuck Beall, from Mallard Point, called in to describe what he encountered.

Listen:


The Bull Shoals Police Department also briefly spotted the red light as it approached from the eastern sky and moved at a high rate speed zipping between roof tops. A short pursuit ensued, however the light disappeared into the western sky before officers could get a good look at it.
Sheriff Montgomery says other area residents reported seeing a heavy-set man, steering a sleigh, with reindeer pulling it. It was reported the lead reindeer had a glowing, bright red nose.
Evidence collected at the different scenes, including multiple cases of missing milk and cookies, indicate in all likelihood the sightings were indeed Santa Claus.
WebReadyTM Powered by WireReady® NSI