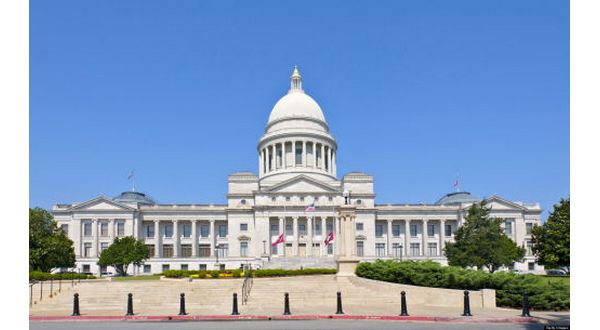 For the sixth consecutive year Arkansas lawmakers are poised to enter a legislative session in early 2018 with the financing of the state's version of the Affordable Care Act, Arkansas Works, uncertain. Meanwhile, state officials continue to wait for a decision from the Trump Administration on a waiver that includes a work requirement and an asset test.
The uncertainty of Arkansas Works is compounded by three vacancies in the legislative body, one in the House and two in the Senate. The state legislature must reauthorize Arkansas Works, previously known as the Private Option, annually — with a 75 percent majority in both the House and Senate. In 2014, it took five attempts to pass reauthorization.
Earlier this year, the Senate passed funding authorization of Senate Bill 196 in March and sent the measure to the House. The passage of SB 196 came with just 27 votes in favor, the minimum needed for passage.
One of those voting in favor of the measure, former Senator Eddie Joe Williams of Cabot, was appointed by President Trump this past fall for a position with the Southern States Energy Board, creating one of two vacancies.
The second Senate vacancy was created with the death of the late Senator Greg Standridge of Russellville who died on November 16th after a long bout with cancer. Records indicate he was one of seven voting against SB 196.
Locally, Senator Scott Flippo of Bull Shoals, who voted against SB 196, says the vacancies add uncertainty to the reauthorization of Arkansas Works.

Listen:


The fiscal legislative session is set to convene on Monday, February 12.
Gov. Asa Hutchinson has set schedules for three special elections to coincide on the same dates in early 2018. The primary elections will be held on February 13th, followed by a runoff election on March 13th, if necessary. General elections for the special races will be held on Tuesday, May 22nd.
The third special election involves the District 83 House seat that became vacant after Rep. David Branscum announced his resignation on November 17th to become the USDA's rural development director in Arkansas.
WebReadyTM Powered by WireReady® NSI