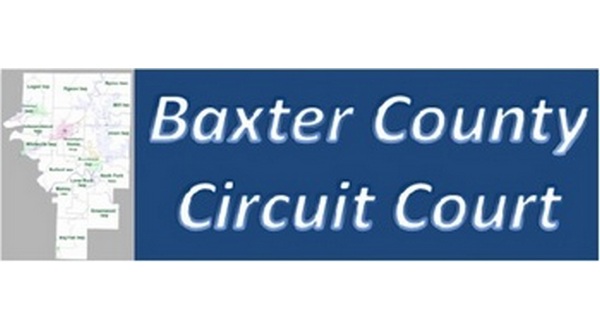 As 2018 approaches, KTLO, Classic Hits 101.7 and The Boot News highlights the top 17 stories of 2017 and key crime stories through a four-part series. The stories are ranked based on Google Analytics, which tracks and reports website traffic.There were a number of stories catching the public's attention regarding crime across the Twin Lakes Area. Although these stories did not make the top 17 of 2017, they were viewed often and frequently shared on social media, deserving honorable mentions.
Reporter Philip Launius utilizes his expertise following high-profile court cases and reporting the latest developments for the KTLO News Department. Launius brings over 40 years journalistic experience to the table. His resume includes being a journalist for the Arkansas Democrat-Gazette, a Director of Communications and Chief of Staff for former United States Representative Bill Alexander and Director of Public Affairs for the Bill and Hillary Clinton National Airport.
Beginning the countdown for 2017 are reports on four high-profile criminal cases written by Launius.
--Two major criminal cases may stretch into new year--
Two major criminal cases in Baxter County appeared to be wrapped up in 2017, but it now appears appeals of various kinds could keep them active into the new year.
One of those seeking post conviction relief is Nicholas Roos. The 26-year-old Roos was given life in prison without parole after he changed his plea to guilty on charges stemming from the late 2015 murder of an elderly Midway couple and the burning of their home along County Road 508. The plea change was originally made in late May 2016, however, Roos wasted no time after being put in prison in filing a Rule 37 Petition seeking post conviction relief. A hearing was held on that petition in March 2017 and Judge Gordon Webb ruled against Roos in late November. Roos is now asking for that decision to be reconsidered -- a move that could stretch the case into 2018.
The other appeal involves Jonathan Snow. Snow was sentenced to 41 years in prison in early October 2017 on charges stemming from the infliction of severe injuries to his then three-week-old son, Alyas. A Baxter County Circuit Court jury found him guilty and recommended the prison sentence which was imposed by Judge John Putman.
In the Roos case, the request for post conviction relief was originally based, as are most Rule 37 Petitions, on allegations the two lawyers initially assigned to defend him by the State Public Defender Commission had not done a good job on his behalf -- especially by not doing more to build a defense on mental problems Roos claims to suffer.
The two original lawyers -- Katherine Street and Teri Chambers -- told the court during the Rule 37 Petition hearing in March they did not attempt to mount a defense based on mental disease and defect because they did not believe -- based on substantial interactions with Roos -- there was any realistic chance of being successful in pursuing such a defense.
One of the lawyers told the court the major problem for the defense in Roos' case was the evidence expected to be introduced against him by prosecutors was "overwhelming" and could well lead a jury to recommend the death penalty. It was also pointed out it was Roos -- not the lawyers -- who initially brought up the possibility of striking a plea agreement with the state, allowing him not to face the death penalty.
The lawyers testified most of the conversation concerning Roos' mental condition came from relatives rather than Roos himself.
Two local lawyers, John Crain and Justin Downum, were appointed by Judge Webb to represent Roos only through the Rule 37 Petition process, including appearing for Roos at the March hearing.
In his motion to reconsider, Roos now contends all four lawyers appointed by the court to represent him from the beginning of the case through the Rule 37 Petition process "have preyed on my mental insecurities and my ignorance. That is not right, nor is it justice."
Two other people -- Mikayla Mynk and Zach Grayham -- both in their 20's -- have pled guilty to participating in the Rice murder/arson case and are currently inmates in the state prison system. Grayham is serving 25 years and Mynk 20 years to be followed by 15 years probation.
In the Snow child abuse case, an investigation began in late February 2016 when the Mountain Home Police Department received a report from Arkansas Children's Hospital in Little Rock that it was believed that an infant brought to the hospital from Baxter Regional Medical Center, Alyas Snow, had suffered serious abuse.
The ACH medical team reported there was no scenario team members could envision in which a single drop or fall would have resulted in the infant's extensive injuries. According to court records, Jonathan and Alyssia Kirby-Snow, the baby's parents and sole caregivers, provided only guesses to investigators as to how the infant sustained the injuries.
The baby was born January 27th, 2016. At the time of the baby's birth, the couple lived together in an apartment complex along State Highway 201 North. They have since married, according to statements made in open court by Alyssia Kirby-Snow.
An emotion-charged moment in the Snow trial came when Alyas Snow was brought into the courtroom by the foster mother now caring for him. The foster mother told the court the small boy could not talk, walk, could only hold his head up for brief periods and was fed through a tube.
Alyssia Kirby-Snow is also charged in the case. Her trial is now scheduled for early 2018.
--Thompson pleads to large number of criminal charges--
Dwayne Thompson of Mountain Home may have set a new record in late 2017 when he entered guilty pleas to charges in eight criminal cases filed against him and no contest in a single case and was given 13 years in prison and ordered to pay almost $66,000 in restitution to various victims.
The pleas came during a session of Baxter County Circuit Court in late November. Because of the volume of charges, it took Judge John Putman almost a half-hour to complete the plea taking process.
At one point, Judge Putman expressed his belief it could well be the largest number of cases filed against one individual since he had been on the bench.
The 42-year-old Thompson's problems with the law began when he wrote a bad check for almost $3,800 to a local business in July 2016 for construction materials. Thompson then launched a year-long crime spree. His charges included breaking into homes, a shop building, storage units and a commercial establishment in various parts of the county.
The majority of the charges against Thompson were formally filed in December 2016. The episode came to an end in early 2017 when he was stopped by a Mountain Home police officer and found to have methamphetamine in his possession, as well as a marijuana cigarette and a handgun in the passenger compartment of the vehicle.
The quantity of Thompson's haul from the various thefts was substantial. In fact, it took five trailers to transport the items to the Baxter County Fairgrounds where they could be displayed in an effort to reunite the stolen property with its rightful owners.
--McCollum gets 35 years in prison in child abuse case--
Zachary McCollum, charged with squeezing his then three-month-old son with such force that he heard the infant's ribs crack, was sentenced to 35 years in prison during a session of Baxter County Circuit Court in September 2017.
According to the probable cause affidavit, the 24-year-old McCollum told investigators he had been high on methamphetamine when the incident took place and estimated he had squeezed the infant for about three minutes when he became upset because the baby would not stop crying.
McCollum said the incident took place at the residence of the baby's maternal grandmother in Midway in March 2016 just prior to the time his family moved to Royce City, Texas.
An investigation was launched in this state after Arkansas authorities received a report from Children's Medical Center in Dallas in which the child's injuries were listed, including 18 healing rib fractures.
McCollum was interviewed February 7, 2017 by a special agent with the Arkansas State Police regarding the serious injuries to his infant son. He was arrested and jailed at the Baxter County Detention Center.
WebReadyTM Powered by WireReady® NSI