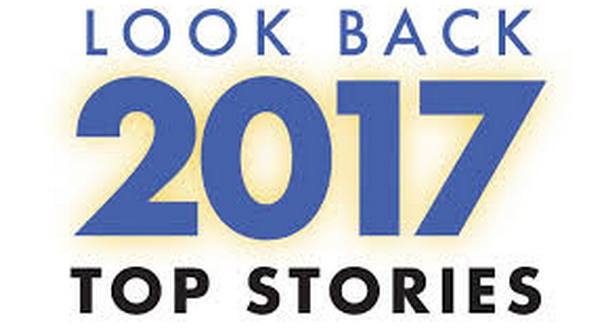 As 2018 approaches, KTLO, Classic Hits 101.7 and The Boot News highlights the top 17 stories of 2017 and key crime stories through a four-part series. The stories are ranked based on Google Analytics, which tracks and reports website traffic.
In part I of the series, four high-profile criminal cases were reviewed. While these stories did not make the top 17 stories, they were viewed often and frequently shared on social media, deserving honorable mentions
In part II of the series, the countdown begins with stories ranked 13 through 17.
In early December, an early morning shooting left one man dead and a second charged with first degree murder.
Baxter County Sheriff John Montgomery said at approximately 8:26, 911 received a call of a shooting at 5097 Old Military Road. The caller stated the victim had been shot multiple times. The caller stated he was hiding and did not know where the person doing the shooting was located.
At approximately 8:35, deputies from the Baxter County Sheriff's Office and an Arkansas State Police trooper arrived at the scene. A few minutes later the suspect came from the back of the residence driving a 2004 Ford Pickup, accelerating rapidly. The suspect proceeded northbound in the yard continuing to accelerate where one of the Sheriff's deputies was in the yard.
Two Baxter County deputies discharged their weapons at the fleeing vehicle as it was accelerating towards the deputy. The vehicle continued northbound hitting the ditch on the northeast corner of the residence becoming airborne, traveling approximately 36 feet before hitting the pavement then becoming airborne again striking the Baxter County Sheriff's 2017 Chevy Tahoe was parked on the side of the road at the intersection. The vehicle traveled a short distance and stopped.
The suspect, 59-year-old Robert Dean Penny, was taken out of the vehicle, transported by ambulance to Baxter Regional Medical Center where he was treated and released for minor injuries he sustained in the crash.
The victim, 71-year-old Chester Raymond Hornowski, was found lying deceased in the home with gunshot wounds to the hands, chest and face.
A search warrant was executed, and officers receovered a Smith and Wesson 9mm semiautomatic pistol, along with other evidence, from inside the residence.
In August, a Baxter County man was taken into custody following a chase that ended when the parolee drove his vehicle into the Baxter Regional Medical Center Emergency Room on a Friday afternoon.
Baxter County Sheriff John Montgomery had the details.

Listen:


Sheriff Montgomery identified the suspect as 56-year-old Rory Gregory of Mountain Home, currently on parole, with a lengthy criminal history. Gregory was treated for injuries he sustained in the crash, and he was later booked into the Baxter County Detention Center with charges pending. Sheriff Montgomery said there was a near head-on collision with a law enforcement officer during the chase.

Listen:


BRMC Vice President for Business Development Barney Larry said BRMC was on a silver alert for about an hour when it was believed the suspect had a weapon.
Larry says a visitor at the hospital was brushed by the vehicle when it entered the emergency room but was not injured.
The 56-year-old Rory would be charged with felony offenses of first degree criminal attempted battery involoving a law enforcement officer, second degree criminal attempted murder, first degree criminal mischief, impairing the operation of a vital public facility, and aggravated assault. He was also charged with reckless driving and as an habitutal offender.
Ten days before Christmas, a Norfork man on impulse bought two lottery tickets.
That morning started out like many other Friday mornings for Norfork resident Eddie Baker, as he headed into Mountain Home to pick up items for the Norfork Fire Department where he is employed. Without having had any breakfast, he made an unplanned stop at White Oak Station #9 located at 1124 Highway 62 East, for a cup of coffee. And then he decided perhaps he would purchase a couple of lottery tickets, a decision that changed his Friday, his week, and perhaps his life.

Listen:


Baker says the attendant was even more excited than he was, although he said he still felt like he's in a dream.
The first person he called to share the news with was his wife, Crystal, a special education teacher at Norfork Schools. Baker said when he told her the news, she didn't believe him.

Listen:


He said it took sending his wife a picture of the winning ticket before she would believe him. Then came tears of joy.
With the $1 million ticket safely tucked away in a bank's safe deposit box, Baker said he was planning his next steps carefully.

Listen:


While their Christmas shopping was completed, Baker planned to write each of their combined seven children a check. Baker said he would pay off the small amount of debt he and his wife have and probably buy her a new vehicle. But for him, he plans to keep driving the same truck he's currently driving, the one that he drove into Mountain Home on what had just been an ordinary Friday morning.
In September, a Mountain Home man, 26-year-old Dustin Sandoval, was arrested for indecent exposure, impeding traffic and disorderly conduct after a call came into the Baxter County Sheriff's Department, at 10:54 in the evening, that a man was standing on Highway 201 South with his shorts down to his ankles and exposing himself.
According to the incident report filed in the case, a witness called to say Sandoval was on the roadway in her lane and wouldn't let her pass.
When a deputy arrived on the scene he saw Sandoval standing beside a mailbox without his shirt and his shorts and underwear down to his ankles. When the deputy shined his spotlight on Sandoval he pulled up his pants, was told not to move and arrested without incident.
In early August, Baxter County Coroner Brad Hays confirmed one person died in Mountain Home following a collision between a bicycle and a vehicle.
A Mountain Home woman, 25-year-old Deniese McFall, was killed as she was riding her bike on Highway 5 North near the 1500 block. According to a report from Arkansas State Police Corporal Jackie Stinnett, a vehicle driven by Zachary Wells of Mountain Home was traveling south on Highway 5. McFall and 21-year-old Andrew Strevels of Mountain Home were traveling north on bicycles, or what State Police call "pedalcyclist," in the center turn lane. Wells was negotiating a left hand curve when he struck McFall in the southbound lane and Strevels in the center turn lane.
A juvenile, who was in the car with Wells, was not injured in the accident, according to the report.
Conditions were clear and the road was dry at the time of the 1:13 a.m. accident.
In part three of this series, the countdown will continue with a review of those stories ranking seven through 12.
WebReadyTM Powered by WireReady® NSI