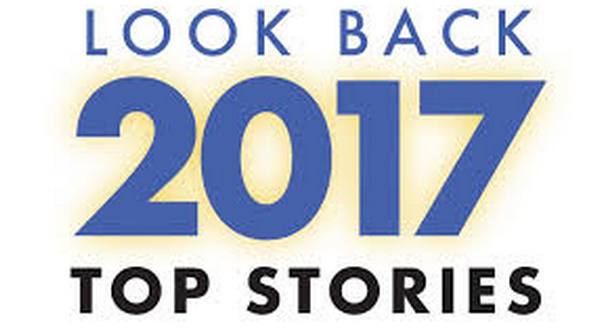 With the arrival of 2018, KTLO, Classic Hits 101.7 and The Boot News highlights the top 17 stories of 2017 and key crime stories through a four-part series. The stories are ranked based on Google Analytics, which tracks and reports website traffic.
In part III of the series, the countdown continues with those stories ranked seven through 12.
In August a Summit woman, 27-year-old Lakyn Rogers, was being held in the Marion County Detention Center on two charges linked to the death of her son less than an hour after his birth. Rogers tested positive for methamphetamine and marijuana prior to delivery.
According to the arrest affidavit, Rogers gave birth at Baxter Regional Medical Center in October 2016. Despite resuscitative efforts, the infant succumbed to respiratory distress after less than an hour of life. The infant's body was sent to the Arkansas State Crime Laboratory for an autopsy.
In addition to developmental issues, the toxicology results indicate the infant tested positive for methamphetamine and marijuana. The affidavit notes to what extent the death was directly related to maternal methamphetamine use cannot be stated with certainty. For that reason, according to the affidavit, the manner of death is best classified as underdetermined. It also notes maternal methamphetamine use was a contributing condition.
According to reports received from BRMC, after the child died, Rogers is alleged to have dressed in street clothes and, with a group of people with her, snuck out of the hospital without being discharged with a saline lock still in her arm.
The affidavit also notes Rogers tested positive for methamphetamines, amphetamines and THC during a prenatal visit, and is alleged to have admitted to using methamphetamine. She was counseled on the risk of loss of pregnancy and birth defects at that time and a second time when an abnormal ultrasound was detected. No further prenatal visits were made.
The deceased child has an older sibling born in 2015, at which time Rogers also tested positive for methamphetamines and THC. In 2015, she is alleged to have admitted to using methamphetamine four days prior to that child's birth and THC one week prior to the birth. Parental rights for the older child were terminated and custody awarded to a family member.
Rogers was charged with two counts of introduction of a controlled substance into the body of another, with one count being a schedule one or two narcotic, both felony offenses. She was booked into the Marion County jail with her bond has been set at $100,000.
In December, 14th Judicial District Prosecuting Attorney David Ethredge said attempts to prosecute mothers whose babies test positive for illegal drugs will be unsuccessful in the long run. While prosecutors may be successful initially in securing convictions against the mothers, the Arkansas Supreme Court has previously overturned these rulings. Ethredge's comment followed his decision to not move forward in prosecuting Rogers.
In September, an unidentified man tried to commit suicide by jumping off the Highway 5 South bridge over the Sheid-Hopper Bypass. According to Baxter County Sheriff John Montgomery, the man apparently said he had taken a significant amount of harmful chemicals. He jumped off the bridge landing on the Sheid-Hopper bypass and sustained injuries. He was taken Mercy Hospital in Springfield where Montgomery said the chemicals he ingested were having more of an effect on him than the injuries he sustained from jumping off the bridge.
No charges were expected to be filed in regard to the incident.
Also in September, a local Mountain Home family sought help in finding their son. According to a post from Facebook by Carla Tomei Braddock, the family was offering a $1,000 reward for information leading to the return of her son 13-year-old Tye Tomei who was last seen at the intersection, in front of the new McDonalds, at Highway 62 across from the Sheid Hopper Bypass. The family says all leads will remain confidential.
Tye Tomei is described as being 5'7" in height and approximately 140 pounds with brown hair and brown eyes. He was wearing a gray long-sleeved Under Armour shirt, gray joggers and black shoes. He was reportedly last seen at the intersection getting into a gold colored four door sedan with no license plates.
Later the day the family asked for the public's help, the Mountain Home teen was found safe. According to Baxter County Sheriff Department's Captain Jeff Lewis, he received information Tomei had been found and picked up on Ozark Avenue by Mountain Home Police.
In November, Flippin City Attorney Samuel J. Pasthing confirmed Police Chief Dusty Smith and Flippin Police Department's Administrative Assistant Nicole Moore had been fired from their positions with the department. Pasthing said the pair were relieved of their duties November 2nd by text message, and the incident (or incidents) surrounding the firing is part of an ongoing investigation.
Pasthing says if the city felt they could have fired Smith and Moore any other way, other than a text message, they would have done so, however circumstances surrounding the investigation didn't leave them any other option.
Mountain Home Police Officer Henry Campfield accepted the newly vacated position of Flippin Police Chief. Campfield was to continue working for the Mountain Home Police Department, as well as his new position, until the Mountain Home position is filled.
Campfield has been in law enforcement for 16 years working for the Baxter County Sheriff's Department from 2002 to 2009 and for the Mountain Home Police Department from 2009 to the present.
In August, a Boone County woman was killed and a Baxter County man injured in a two-vehicle accident. According to the Arkansas State Police, 26-year-old Priscilla Ingle of Harrison died from her injuries in the accident in Boone County.
Trooper Michael Valentine reports Ingle was traveling westbound in wet, rainy conditions on U.S. Highway 62 east of Bellefonte as an eastbound vehicle driven by 40-year-old Nathanial Owens of Mountain Home came up on the same curve. Ingle's vehicle lost control and rotated counter clockwise while crossing the centerline into the path of Owens' vehicle causing a collision. Ingle's body was transported to the Boone County Morgue.
Owens was transported to North Arkansas Regional Medical Center in Harrison.
In November, the Arkansas Highway Police (AHP) Division of the Arkansas Department of Transportation (ArDOT) reminded Arkansas motor carriers of the congressionally mandated compliance date of December 18, 2017, for implementation of the Federal Motor Carrier Safety Administration's (FMCSA's) electronic logging device (ELD) rule.
The rule is applicable to interstate and intrastate motor carriers and drivers who are currently required to maintain records of duty status. It applies to commercial buses and trucks, as well as Canada- and Mexico-domiciled drivers.
The final rule was first published on December 16, 2015, which has allowed affected motor carriers more than two years to come into compliance. Some motor carriers may still continue to use a grandfathered automatic onboard recording device (AOBRD), under certain conditions, until no later than December 16, 2019. The AOBRD must meet the requirements of 49 C.F.R.395.15.
On the effective ELD compliance date of December 18, 2017, AHP enforcement officers began documenting ELD violations on roadside inspection reports and may issue citations to drivers operating commercial motor vehicles without a compliant ELD. Although operating a commercial motor vehicle not equipped with a compliant ELD is a violation requiring drivers to be placed out-of-service, AHP enforcement officers, along with motor vehicle enforcement officers nationwide, will not begin implementing the out-of-service criteria until April 1, 2018.
The AHP believes that deferring the ELD out-of-service criteria will provide for an educational period that will promote a smoother transition and afford the motor carrier industry, shippers and its enforcement officers with time to adjust to the new ELD requirement. However, AHP enforcement officers will continue to enforce other hours-of-service violations, and if required, place drivers out-of-service.
For more information about the ELD rule and its requirements, visit FMCA's ELD implementation website at https://www.fmcsa.dot.gov/hours-service/elds/electronic-logging-devices.
WebReadyTM Powered by WireReady® NSI