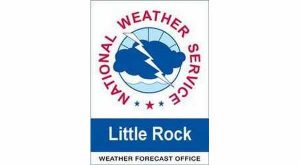 Although precipitation totals for the month of December were well below the average of 3.94 inches, the Twin Lakes Area did come out above average for the year. Average annual precipitation is 45.23 and for 2017 the total was measured at 50.62 inches. Total rainfall for the month of December at KTLO, Classic Hits 101.7 and The Boot, the official weather reporting station in Mountain Home for the National Weather Service, was 1.95 inches.
Nearly half of the precipitation received over the year was in the first four months of 2017. At the end of April 21.18 inches of rain was received. Precipitation dwindled the last four months of the year. The total rainfall for September through December was just 4.58 inches.
The driest December on record was in the year 1955, when just .17 of an inch of rainfall was recorded. The wettest December on record was in 1982 when 9.87 inches of rain fell.
The Twin Lakes Area saw seven days of precipitation last month with the 23rd having the most at 1.23 inches.
The latest report from the U.S. Drought Monitor, published Thursday, shows the majority of Twin Lakes Area under severe drought conditions. Most of Baxter County and portions of Izard and Fulton Counties are under extreme drought conditions.
December didn't set any temperature records. The warmest days last month was 71 degrees and occurred on the 4th and the 12th. The hottest day ever recorded in December was on the 28th in 1928 when the thermometer topped at 82 degrees.
The lowest temperature of the month was 11 degrees, occurring on the 28th. The lowest temperature ever recorded for December is -16 degrees and happened on December 9th, 1917.
No measurable snow fall occurred in December. The snowiest December of all time was in 1966 when 18 inches fell.
WebReadyTM Powered by WireReady® NSI