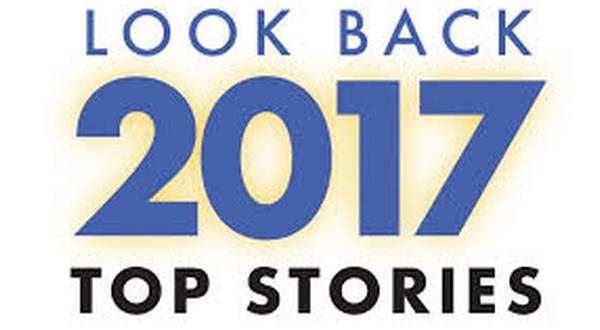 As 2018 moves into its second day, KTLO, Classic Hits and The Boot News wraps up its countdown of the top 17 stories and key crime stories of the previous year. The stories are ranked based on Google Analytics' tracking and reporting of website traffic.
In the fourth and final part of the series, the countdown concludes with the top six stories.
In early August, a Mountain Home woman, 25-year-old Deniese McFall, was killed as she was riding her bike in the early morning on Highway 5 North near the 1500 block. According to a report from Arkansas State Police Corporal Jackie Stinnett, a vehicle driven by Zachary Wells of Mountain Home was traveling south on Highway 5. McFall and 21-year-old Andrew Strevels of Mountain Home were traveling north on bicycles, or what State Police call "pedalcyclist", in the center turn lane. Wells was negotiating a left hand curve when he struck McFall in the southbound lane and Strevels in the center turn lane.
A juvenile, who was in the car with Wells, was not injured in the accident.
Conditions were clear and the road was dry at the time of the 1:13 a.m. accident.
In October, a rollover accident on Business Highway 62 in Mountain Home resulted in a two-vehicle crash with one vehicle coming to rest in a stall at the Mountain Home Sonic. An Oakland woman, 42-year-old Judy Cobler, was airlifted to an undisclosed hospital with what was called non-life threatening injuries. Cobler was expected to be charged with DUI-drugs, careless driving and no seatbelt.
Mountain Home Police Officer Zach Byrd was a witness to the entire accident as he was pulling out of the parking lot of Orscheln Farm and Home. According to Byrd, Cobler was attempting to make a left hand turn out of McDonald's and struck a westbound vehicle. After striking the victim's vehicle she lost control of hers. The impact of the crash sent Cobler's vehicle back through the McDonald's parking lot, jumping the brick wall separating Sonic and McDonald's and rolling, coming to rest on the passenger side in a stall at Sonic.
Byrd immediately pulled into the Sonic to check on Cobler and discovered she was trapped. She had to be extracted by the Mountain Home Fire Department. She was transported to Baxter Regional Medical Center and then airlifted to a hospital in Springfield. Byrd reports she was coherent and had movement of her extremities before transport.
The driver of the vehicle Cobler hit apparently stated she looked like she was unconscious before the impact. He was uninjured at the time of the 7:48 p.m. accident.
In November, Joshua Long of Gassville pled guilty in Baxter County Circuit Court to charges of residential burglary, theft of property, criminal trespass and disorderly conduct. He was given five years' probation and ordered to pay just over $1,400 restitution.
The incident began on the evening of July, 7th when a Gassville Police Officer was dispatched to 204 Smith Lane for a home intruder. On arrival, the officer made contact with the victim who said she and her husband own a home on Smith Lane and have been coming up on the weekends to renovate the residence. The distraught victim said she encountered a half naked man described as five-foot-ten to five-foot-eleven with dark hair, dressed in women's clothing, who fled on foot.
The officer tracked Long to a nearby home, and he was taken into custody.
Later that month, Long faced charges in a similar incident in Ozark County.
Ozark County Prosecutor John Garrabrant said felony charges of possession of a controlled substance, methamphetamine, and burglary have been filed against Long. Records indicate he has also been charged with trespassing and property damage.
According to the probable cause statement, the latest incident was investigated November 26th when an Ozark County deputy responded to a call at a house being cleaned in preparation for new residents.
The worker said he had noticed a truck parked in the roadway in front of the house earlier in the day. When he went to the house later in the afternoon to begin cleaning, he was originally unable to gain access because the door was screwed shut.
After gaining entry, he smelled cigarette smoke coming from inside and realized someone was in the house. He left the building and went to a neighbor's. When he returned a short time later, he noticed the sliding door facing the roadway was open, and he observed a man, later identified as Long, attempting to enter the vehicle and leave.
The man stopped Long and asked for him to remain there until law enforcement arrived.
The responding deputy said he noticed Long was wearing women's clothing and makeup, along with a wig and Muck boots. He was also smoking a cigarette. Long told the officer his truck ran out of gas, and a friend had just dropped him off some gas.
Prints matching Long's boots were found inside the residence, along with a cigarette butt and women's garments.
Long was placed under arrest and transported to the Ozark County Sheriff's Office. During the interview, Long is alleged to have admitted entering the building and confirming the women's clothes were his.
In a search of his vehicle, a small bag of a crystal substance field testing positive for methamphetamine was found in the driver's visor.
In early December, a new business venture was introduced at the Forrest L. Wood Outdoor Sports Gallery in Flippin. A ribbon cutting soon followed at Flippin Industrial Park, with Ranger Boats founders Forrest and Nina Wood participating, as Advanced Marine Performance, LLC, introduced "Vexus" as a new brand of fishing boats to be manufactured in the Twin Lakes Area.
Advanced Marine Performance President Keith Daffron says this is a project that has been in the works for a while, and the company was excited for its launch.

Listen:


The new facility is currently under construction at 727 West Industrial Park Road in Flippin. The 115,000-square foot manufacturing plant will specialize in the production of aluminum and fiberglass fishing boats and custom-matched trailers. Daffron says the company is looking to be in its new location by March of 2018. In addition, he says they plan to unveil their first models of boats that month at the Bassmasters Classic in Greenville, South Carolina.

Listen:


According to Advanced Marine Performance, LLC, many of the company's crafstmen are familiar faces. Daffron also says the business could bring the possibility of additional jobs to Marion County.

Listen:


Updates on the progress will be available online at vexusboats.com and on Facebook.
Beginning July 31st, all Class A CDL holders and those applying for their Class A CDL are required to become a Certified Trucker Against Trafficking (CTAT). Scott Hardin, spokesperson for the Arkansas Department of Finance and Administration, says there are a number of people still not aware of the new requirement and it's the department's goal to make sure CDL license holders aren't inconvenienced when they go to renew or apply.
Arkansas Governor Asa Hutchinson signed ACT 922 into law in April requiring the CTAT training designed, for those involved with the trucking industry, to recognize the signs of modern day slavery, or human trafficking. According to statistics from their website truckersagainsttrafficking.org/, human trafficking has been reported in all 50 states and the number of victims in the U.S. is estimated in the hundreds of thousands.
To become certified completion of a free 30-minute program is required and can be found at education.truckersagainsttrafficking.org. Participants will watch a video and take a short quiz afterward. Upon passing an option will be given to print and/or download the certificate. Taking a screenshot of the certificate on a mobile device is also acceptable.
Once a copy of the certificate is obtained it can be presented to the Department of Finance and Administration when applying for or renewing the Class A CDL.
The Mountain Home Revenue Office is located at 200 East 8th Street, Suit 102.
If a Class A CDL holder's company has already implemented the Truckers Against Trafficking training, the employer may call 612-8882050 to inquire about creating a co-branded certificate, which would waive the online training requirement.
For additional information send an e-mail to education@truckersagainsttrafficking.org.
The top story of 2017 came in July when the Baxter County Sheriff's Office investigated a possible murder-suicide just east of Mountain Home. According to Sheriff John Montgomery, 54-year-old Kenneth Farley and his wife, 57-year-old Jane Farley, were found dead with gunshot wounds at their residence at 71 Kierra Place.
Baxter County 911 received a call after midnight from a man identifying himself as the couple's son who had arrived at the residence and found his parents deceased. Baxter County deputies and Mountain Home Police officers arrived at the scene and found the caller in the front yard still on the phone with 911. Deputy Jamie Binnion and Officer Henry Campfield entered the home and located a male, later identified as Kenneth Farley, laying on his back on the bedroom floor just outside the master bedroom, and a Ruger 9mm pistol was located next to his body. The body of Jane Farley was then found face down on the bathroom floor.
Investigators with the sheriff's office and the Arkansas State Police and members of the Baxter County Coroner's Office examined the scene and conducted interviews throughout the early morning hours. Sheriff Montgomery said evidence at the scene led investigators to believe Kenneth Farley shot Jane Farley once in the lower back and once in the left chest area and then shot himself once in the throat.
Other agencies assisting with the investigation include Baxter Regional paramedics and the Mountain Home Fire Department.
WebReadyTM Powered by WireReady® NSI