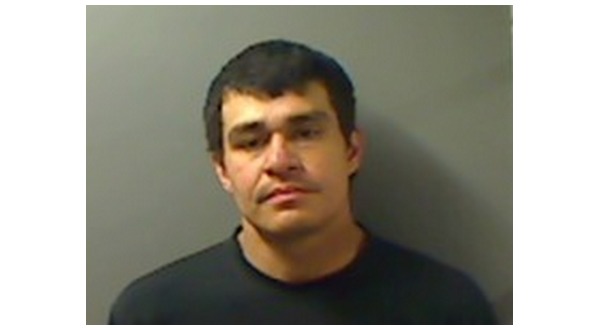 A call regarding a verbal domestic dispute at a Flippin motel between a mother and her son who was possibly armed with a gun or knife has led to the arrest of 30-year-old Micah Keith Raley of Yellville.
According to the probable cause affidavit made available Friday, Flippin police officers arrived at the motel December 14th where they found Raley sitting in his vehicle and his mother in the motel office. Raley told officers he was having a bad day, and he and his mother began arguing. His mother was in the motel office to secure a room for him at his request.
Raley's mother told officers her son had threatened to kill her and her family, and she had gone to the motel office to get away from him. She told officers her son had a drug addiction, and she wanted him to get help. She also told officers she thought Raley had drugs in his backpack in the trunk of his vehicle.
When officers asked Raley about the drugs, he allegedly told them he used both methamphetamine and marijuana and did not want any help. He also told officers he had a firearm in a duffle bag in the vehicle trunk, and his backpack in the back seat contained needles and maybe a pipe.
Officers located a green assault rifle in the trunk and a set of scales commonly used to weigh drugs. Raley told the officers the rifle was for deer hunting and the scales were not his.
In the backpack in the back seat, officers found a green plastic box containing three used needles and several small empty plastic bags. Also in the box was a plastic bag with six small round pills identified as a Schedule 4 narcotic. Raley said he did not have a prescription for the narcotic.
Raley was arrested and charged with a felony count of possession of drug paraphernalia, along with a misdemeanor count of possession of a Schedule 4 drug. His bond was set at $20,000
WebReadyTM Powered by WireReady® NSI