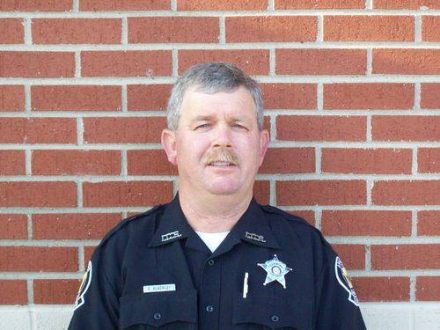 Izard County Chief Deputy Earnie Blackley has announced his intention to run for Izard County Sheriff in the upcoming 2018 election. Blackley has served in his current position since 1999. Blackley joined the Izard County Sheriff's Department in 1993 and after a four-year period when he was not with the department he returned in 1999 as the chief deputy. His law enforcement career started in Greenville, Miss., where he was employed by the police department for 10 years.
Former Sheriff Jack Yancey returned to the role of chief law enforcement officer after appointment to the position by the county quorum court following the death of Sheriff Tate Lawrence in early April. At the time of his appointment Yancey said his goal, as he completed the remaining 20 months of his term, was to continue the legacy established by the late Sheriff Lawrence. His appointment makes him ineligible to seek election as sheriff.
Lawrence had served as Izard County sheriff for about 10 years.
Izard County voters elected Yancey to six consecutive terms as sheriff, spanning from 1970 to 1991. Since 1991, he has served about five years as the assistant warden at the North Central Unit of the Arkansas Department of Correction in Calico Rock and has been involved in various business interests.
Blackley says he has enjoyed serving the citizens of Izard County and would like the opportunity to serve as sheriff if elected. A formal announcement is expected to be made at a later time.
WebReadyTM Powered by WireReady® NSI