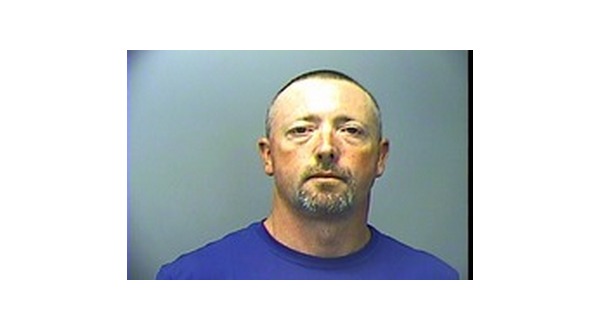 Russell Cleland of Mountain Home was sentenced to 12 years in prison after pleading guilty to his part in bringing 10 pounds of marijuana and a large quantity of methamphetamine to Baxter County from California for the purpose of selling the drugs in the area.
His plea came in Baxter County Circuit Court Thursday.
The investigation resulting in the arrest of the 47-year-old Cleland and a co-defendant, 27-year-old Brian Glade, began April 25th last year when a Mountain Home police officer stopped a vehicle driven by Glade. A search of the vehicle resulted in the discovery of a quarter gram of methamphetamine, a glass smoking pipe and $532 in cash. In addition, several receipts were found indicating money had been sent out of state.
As the investigation continued, a search warrant was issued for a home along Spring Street in Mountain Home described as Cleland's residence. Officers discovered approximately 8.3 grams of methamphetamine and $1,262 in cash, along with drug paraphernalia, including digital scales.
A search warrant was then issued for a residence along Sherwood Hills Drive in rural Mountain Home where officers found seven pounds of marijuana and a lock box containing almost 280 grams of methamphetamine. In addition, several empty vacuum-sealed plastic bags containing what was described as marijuana residue were also located.
According to court records, both Cleland and Glade told officers how they had driven to California, obtained the drugs and returned to Mountain Home where they began to sell the marijuana and methamphetamine. Investigators estimated approximately three pounds of marijuana and seven ounces of methamphetamine had been distributed prior to the search warrants being served.
Glade also faced charges stemming from his part in the drug selling operation.
WebReadyTM Powered by WireReady® NSI