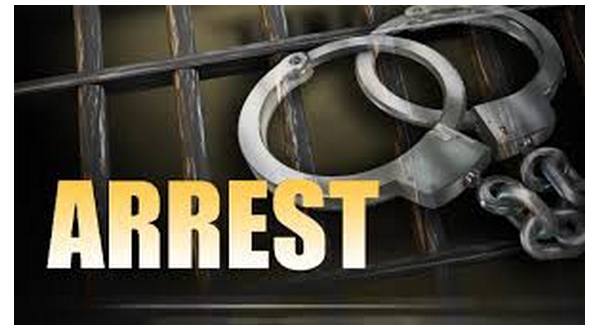 Two women who were "contracted health providers" at the North Central Unit prison in Calico Rock were charged Thursday with sexual assault of an inmate. Carol F. Johnson, 54, of Mountain Home and 43-year-old Sarah M. Crawford of Golden, Co., were charged as a result of the state police investigation.The Arkansas Democrat Gazette reports according to filings in Izard County Circuit Court, 39-year-old Adam Hill sent a letter to the Arkansas Department of Correction on May 24th saying the women had sex with him while he was an inmate in late 2016.
Hill was assigned as an infirmary porter at the time, according to a probable-cause affidavit from Dennis Simons, a special agent with the Arkansas State Police.
According to the affidavit, Johnson admitted Tuesday to performing oral sex on Hill on his birthday September 9th of 2016.
Crawford admitted Wednesday to having intercourse with Hill, according to an affidavit from Simons in that case. Hill told police the intercourse occurred August 14th, 2016.
According to Arkansas Code Annotated 5-14-126, a person commits sexual assault in the third degree if he engages in intercourse or "deviate sexual activity" with someone who isn't his spouse while "contracted with or otherwise providing services, supplies or supervision to an agency maintaining custody of inmates" in an Arkansas prison or jail.
Johnson and Crawford are no longer employed as contracted workers for the Arkansas Department of Correction.
Bench warrants were issued Thursday for the arrest of Johnson and Crawford. Bail was set at $5,000 for each woman.
Bill Sadler, a spokesman for the state police, said he couldn't release Hill's letter because the case is still under investigation.
Hill remains incarcerated in the state Department of Correction, but he's now in the Grimes Unit in Newport. His current prison sentence history includes convictions for theft of property, residential burglary, fleeing, forgery, theft by receiving, delivery or possession of a controlled substance, and fraudulent use of a credit card.
WebReadyTM Powered by WireReady® NSI