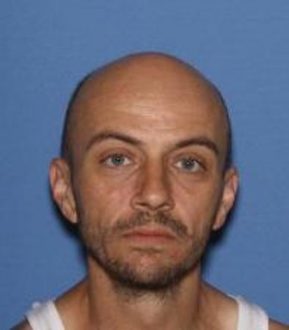 A mental evaluation has been ordered for 45-year-old Theodore "Ted" Lamkin, Jr., arrested by Marion County authorities in early 2017 on felony counts of endangering the welfare of a minor. Marion County Circuit Court records indicate Lamkin's last known address is in Batesville. At the time of his arrest, Lamkin was residing near Flippin.
The court order from Circuit Judge John Putman indicates Lamkin is requesting simultaneous fitness-to-proceed and criminal-responsibility examinations.
Lamkin's arrest stemmed from an investigation by the Department of Human Services. At the time of his arrest, Marion County Sheriff Clinton Evans said DHS personnel responded to Lamkin's residence on Lamkin Lane in mid-January 2017 and observed three children appearing to be in severe neglect. The severity of one child's condition led to her being transported to Arkansas Children's Hospital in Little Rock for further treatment. The other two children were removed from the residence.
According to the probable cause affidavit, a family relative living out of state called the Child Abuse Hotline to alert authorities.
One of the three children was reportedly digging through the garbage picking out small pieces of rotten scrap food and putting them in a pile on the table in an attempt to feed herself. She appeared to be extremely emaciated to the point her skeletal structure was her predominant feature.
DHS contacted the Marion County Sheriff's Office and an arrest warrant was secured for Lamkin. After attempts to contact him were unsuccessful, a search warrant was issued to enter the residence and take him into custody.
As deputies entered Lamkin's residence, he pointed a .22 caliber rifle to his mouth threatening suicide. Sheriff Evans said he entered the bathroom while talking with Lamkin, and as the suspect lowered the weapon, the sheriff tackled him in the bathtub. As Lamkin was being subdued, one round was fired into the ceiling, and another round went through the wall and outside. A Taser was eventually deployed, and Lamkin was taken into custody without further incident. He was transported to Baxter Regional Medical Center for treatment of injuries and later transported to the Marion County Jail.
The affidavit also notes Lamkin had made threats toward family members if they were to tell anyone about the condition of the children. He allegedly threatened to shoot family members, as well as the children and himself, if any authorities were notified.
Family members were also required to empty their pockets when they entered the Lamkin residence to prevent them from taking pictures.
The DHS representative noted when the children were taken outside, it seemed as if they had not been outside in years. According to his report, one of the children "did not recognize the different vehicles and was in awe of nature."
Lamkin reportedly has a brain injury from a motorcycle accident.
Court records indicate Deputy Public Defender Paul Bayless filed a notice of intent to reply on the defense of mental disease or defect in late December.
WebReadyTM Powered by WireReady® NSI