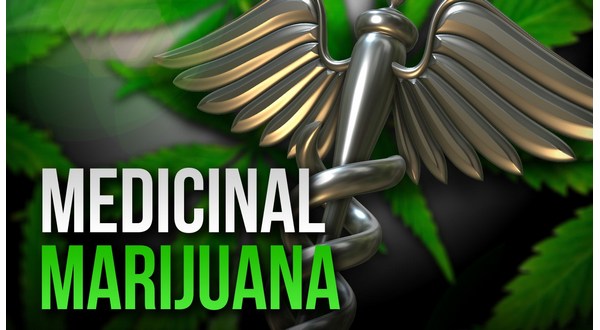 Two applications from Mountain Home are among over 200 applications for medical marijuana dispensaries submitted to the Arkansas Department of Finance and Administration. A list of all the names and proposed locations of applicants for both dispensaries and cultivation centers was released by DF&A Thursday.
According to the list, the business names for the two Baxter County applicants are Greener Findings, LLC and Plant Family Therapeutics, LLC. The list does not indicate any applications for cultivation centers having been submitted from Baxter County.
The information released from DF&A provides only the business name, license type, city, county and the zone from which the application was submitted. A check with the City of Mountain Home's Building Inspection Department where new business licenses are issued indicated there had been no contact with that office from parties expressing interest in operating a dispensary.
The state is divided into eight dispensary zones. There will be 32 medical marijuana dispensary licenses awarded spread across the eight zones, with the idea this planning will create less travel time for patients in more rural regions of the state.
Other dispensary applications from Zone 2 in North Central Arkansas include River Valley Releaf in Flippin, 23, LLC; New Leaf Cannabis Company, LLC in Harrison; Arkansas Green Cross Cannabis Dispensary in Salem; and Fiddler's Green, LLC and The Hemp Store Cafe, LLC in Mountain View.
Among the 95 cultivating facility applications submitted statewide were two from Zone 2. Those applications were from The Comfort Clinic in Marshall and Plant Family Medical Ventures, LLC in Izard County.
In December the Arkansas Medical Marijuana Commission announced a timeline for license applications to be scored and then awarded by the Alcohol Beverage Control.
A self-imposed deadline of February 20th to score the 95 cultivating applications was set, with the winners to be announced at a public meeting the following week.
The 227 dispensary applications are expected to be announced in late April.
Arkansas voters approved the state's Medical Marijuana Amendement in November 2016, with 53% voting in favor.
A completwe list of all the names and proposed locations of applicants for medical marijuana dispensaries  and cultivation centers is available through a link to the Arkansas Times at https://www.arktimes.com/media/pdf/list_of_business_names.pdf
WebReadyTM Powered by WireReady® NSI