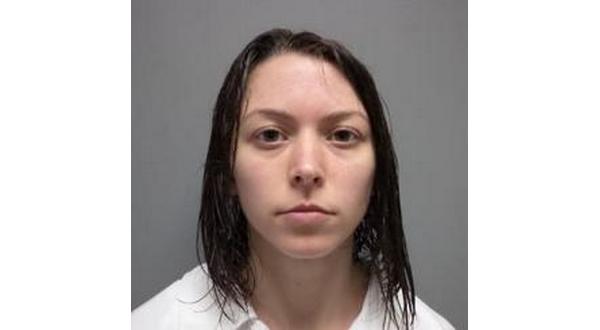 Information from Arkansas' Victim Notification Network (VINE) indicates Christina Scroggin of Mountain Home, convicted of manslaughter in 2015 in the death of Raul Turrieta, III, is up for another parole hearing tentatively scheduled for February 8. The date may change depending upon a number of factors and the notification system does not send notifications regarding changes.Baxter County Sheriff John Montgomery, former Marion County Sheriff Joan Vickers and 14th Judicial District Deputy Prosecuting Attorney Kerry Chism were at the 2016 hearing and testified against her release. Montgomery confirmed Friday he and Chism will be going to testify again Wednesday.
Scroggin was moved from the McPherson Unit of the Arkansas Department of Correction in Newport in June, 2017 and is now in the custody of the Tucker Re-Entry Center. These centers are set up to assist inmates in re-entering society.
In January 2016, a parole request for Scroggin was denied. With the denial inmates are prohibited from making additional requests for two years, forcing Scroggin to wait to receive another parole hearing.
At the time of the parole request denial, a report compiled by Parole Board Commissioner Dawne Vandiver cited several reasons for recommending denial of the parole including the nature and seriousness of the crime, the crime involved a death, and a weapon being involved.
The report also noted that Scroggin had many supporters in her bid for parole, including her counselor. According to online Arkansas Department of Correction records, Scroggin had completed programs in mental health, anger management, domestic violence and parenting since her incarceration.
Scroggin was sentenced to eight years in prison for Turrieta's death. Turrieta was shot to death in 2013 on a remote road in Marion County where the couple stopped on a trip back to Mountain Home from Little Rock.
Scroggin was convicted by a Marion County jury of manslaughter after the state had originally charged her with first-degree murder. An eight-woman, four-man jury rejected that charge and opted instead for the lesser included offense of manslaughter. In these instances juries have the option of finding a person guilty of a lesser included offense if they have reasonable doubt as to guilt in the more serious offense.
WebReadyTM Powered by WireReady® NSI