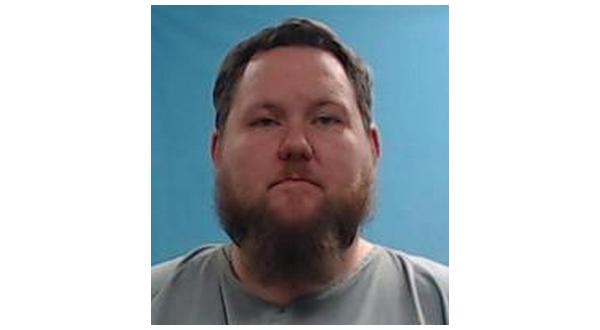 A former Harrison pastor, 38-year-old Larry Michael Berkley, has been sentenced to 32 years in prison after he pled guilty earlier this month to numerous charges regarding abuse of juveniles. His time in the Arkansas Department of Correction will follow his prison term in Tennessee.
The Harrison Daily Times reports Berkley was charged with four counts of first-degree sexual assault and seven counts of second-degree sexual abuse in 2014.
Berkley was accused of allowing minors and juveniles go to his house to smoke marijuana and drink alcohol. In addition, he is accused of sexually assaulting young males, all over 14 but under 18, and allowing them to watch pornography.
He was arrested in May 2014, on charges out of Boone County while he was in Covington, Tennessee, where he was living at the time. Officials said he had just finished officiating a graveside funeral service when he was arrested.
He was brought back to Harrison for arraignment, then posted a $100,000 bond and returned to Tennessee later that month.
But a Lauderdale County, Tennessee grand jury indicted Berkley in June of 2014 on two counts of rape and four counts each of aggravated statutory rape, sexual battery by an authority figure and statutory rape by an authority figure.
The Associated Press reported in January 2015 a jury convicted Berkley of all counts against him. Tennessee court records indicate Berkley's appeal of convictions was denied in May 2016. Tennessee prison records show Berkley is eligible for parole there in September 2037.
Berkley was returned to Harrison for trial last August. Trial was set for November, but a continuance was granted until earlier this month when he pleaded guilty as charged.
He was sentenced to 32 years in prison on each count to run concurrently with each other and with the sentence in Tennessee.
According to a sentencing report by Deputy Prosecutor Chris Carter, "This man has proven he is a predatory pedophile and used his position to steal money from churches, buy alcohol, marijuana, and tobacco products for young males to seduce them."
Carter's report said it was the intent of the plea agreement to keep Berkley in prison until mid-2049.
Berkley would be 70 years old at that time.
Boone County Jail records show he was sent back to Tennessee on January 4th.
WebReadyTM Powered by WireReady® NSI