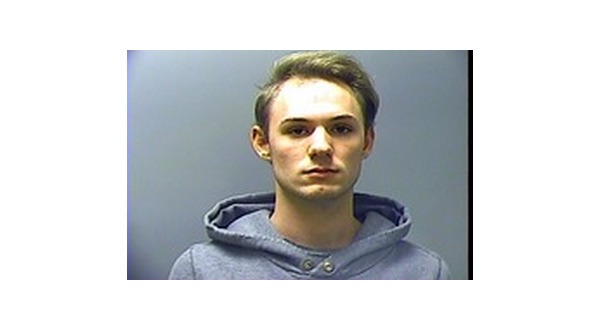 A 13-year-old male was struck in the shoulder by a bullet from a stolen .22 handgun Wednesday during an exchange of the weapon with a 16-year-old male as the two took target practice.
Mountain Home Police Chief Carry Manuel says officers responded to a shooting involving an unknown victim believed to have been struck by a stray bullet.
Through the investigation, officers learned a 16-year-old friend of the victim and the 13 year old had been target shooting with a .22 handgun. During an exchange of the handgun from the victim to the 16 year old, the gun discharged striking the victim in the shoulder.  The location of the shooting incident was not provided.
Investigators learned 19-year-old Kendall Nodine had stolen the handgun from his grandfather. It was also learned Nodine owed the 16-year-old shooter approximately $15. Nodine had given the handgun to the 16 year old as collateral.During an interview with law enforcement, Nodine allegedly admitted to stealing the handgun and giving it to the juvenile.
Chief Manuel says the grandfather does not want to pursue charges
for the stolen handgun.
Nodine was incarcerated on a felony charge of furnishing a deadly weapon to a minor, along with two misdemeanor counts. His bond was set at $20,000.
WebReadyTM Powered by WireReady® NSI