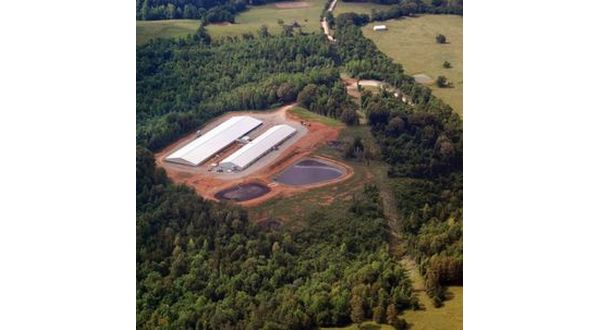 The Arkansas Pollution Control and Ecology Commission issued a stay on Wednesday of the Arkansas Department of Environmental Quality's decision to deny C&H Hog Farms' application to continue operating in the Buffalo National River's watershed.
Operators of the Newton County farm with its 6,503 pigs on Big Creek must appeal the department's decision by February 10th to maintain the stay. If the farmers do so, the stay would continue until the appeal process concludes.
The Northwest Arkansas Times reports at a hearing on Wednesday, attorneys for the farmers argued the stay should be granted on the grounds failure to grant it would close the farm and cause irreparable harm to the farmers' livelihoods.
Opponents of the farm argued the stay could not be legally granted when the permit is not under review.
The department did not take a position at the hearing.
C&H Hog Farms operates on the Buffalo River's fifth-largest tributary -- Big Creek -- 6 miles from where it enters the Buffalo River. Concerns for the river, which attracted nearly 1.8 million visitors in 2016, have galvanized opposition to the farm.Its detractors fear that pig manure stored in pits or spread on land will pollute the scenic, free-flowing river popular with floaters, fishermen, hikers and campers.
Jason Henson owns the farm with his cousins Richard Campbell and Phillip Campbell on family land near Mount Judea in Newton County.
Opponents of the hog farm said they were not surprised by the commission's decision but were nonetheless frustrated.
The Pollution Control and Ecology Commission is the Arkansas Department of Environmental Quality's appellate body. The department approves and denies permits and permit modifications, and its decisions can be appealed to the commission.
C&H Hog Farms' original permit was never appealed to the commission because no one who opposed it submitted any public comments. Appeals must be based on issues raised in public comments that a commenter believes were not adequately addressed in the final permit decision.
Many opponents of C&H have said they did not comment on the original permit because they did not know about it, noting that notice of the permit application was only required to be posted on the department's website rather than in a newspaper, as is required of other permits.
If the commission had not approved a stay Wednesday, the department would have asked C&H to submit plans to close and clean up its operations.
WebReadyTM Powered by WireReady® NSI