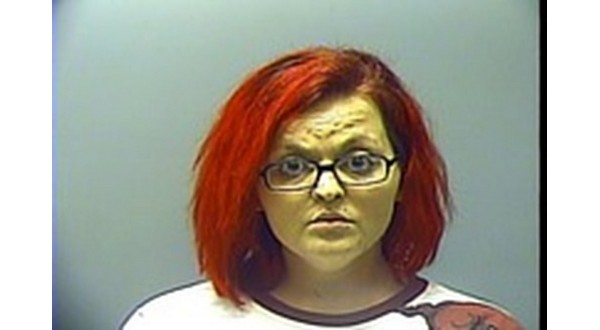 A Mountain Home woman entered a not guilty plea to several charges in Baxter County Circuit Court following her arrest in December. Twenty-eight-year-old Ashley Ray faces two felony counts of possession of a controlled substance, two counts of possession of drug paraphernalia, three misdemeanor counts of possession of a schedule IV controlled substance and misdemeanor counts of driving on a supsended license and no liability insurance.
In an affidavit dated December 19th, Arkansas State Police Corporal William Clements states he was traveling westbound on U.S. Highway 62 and 412 when he observed a car pulling out of a mini storage location where the Baxter County Sheriff's Office took a report of a break-in two days earlier. After running the license plate number and the name tagged with it, he discovered the individual had a warrant from the Mountain Home Police Department for contempt of court and a suspended driver's license. After pulling up beside the vehicle, Corporal Clements was able to confirm it was the same person, and he executed a traffic stop at a convenience store parking lot in Gassville.
After confirming the warrant through Arkansas State Police Dispatch, Corporal Clements was given consent by Ray to search the vehicle. Several pill bottles were located in Ray's purse, and one bottle contained two Alprazolam pills, one Clonazepam pill and one-and-a-half Diazepam pills. The pills were either not on her list of medications or were a different dosage.
Another pill bottle contained an Oxycodone pill and approximately one-tenth of a gram of a crystal substance. A pink and white plastic box containing two straws with residue was also located in her purse. Ray reportedly said she didn't know about the pill bottle with the crystal substance, but she knew about the other pill bottle.
Ray's next court date is scheduled for March 15th for a pre-trial hearing.
WebReadyTM Powered by WireReady® NSI