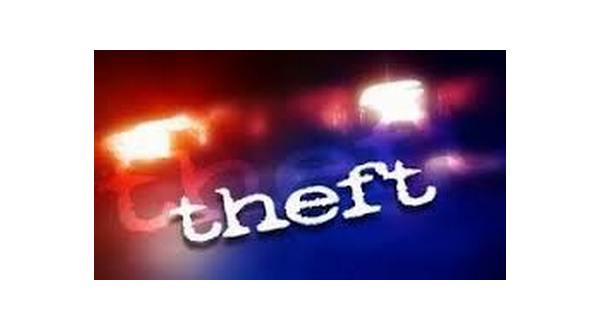 A Fulton County man is accused of stealing from his employer. Fulton County Sheriff Al Roork says 35-year-old Joseph Samples of Salem was arrested this month on a felony count of theft of property and misdemeanor counts of theft of property and violation of an order of protection.
The arrest affidavit states Salem Police Chief Shad Overman was contacted by Hill's Auto Sales owner Brandon Hill in December who stated a diesel programmer was missing from a vehicle for sale on the lot. Hill said he asked every employee more than once if they saw the programmer because it's an expensive tool. Everyone said the last the last time they saw it, it was in the truck that was to be programmed. Chief Overman states he instructed Hill to wait a few days, place an item in a vehicle expected to be detailed and photograph the item in placement. The day after Christmas, Hill photographed a Clerke Technicorp .22 long rifle revolver in a brown holster inside a vehicle the suspect was to clean. Hill notified Chief Overman Samples took the vehicle into the detail bay. Hill called again just after noon and stated the gun was missing, and Samples had left for lunch. Just before 3:30, Hill said Samples finished detailing the vehicle and placed it back on the lot, and that's when Officer Clayton Everett went to Hill's Auto Sales and picked him up.
As Samples was signing the form waiving his right to counsel, he stated he found something in a vehicle, and he was going to contact the Salem Police Department that day to turn it in. Chief Overman told Samples Hill was the rightful owner, and the item was in the vehicle because Samples was accused of stealing. The Salem chief also told Samples he was suspected of taking the programmer for the diesel truck. Samples reportedly said he found the programmer in the bed of his truck three days after he was asked about it, but he didn't have an answer when asked why he didn't inform Hill. Samples later said both items were at his residence, and he signed a permission to search form. The revolver was allegedly located in a drawer behind clothing, and the programmer was found under Samples' bed.
Samples was issued a protection order in 2014 stating he cannot receive or possess a firearm. The order expires in July 2024.
WebReadyTM Powered by WireReady® NSI