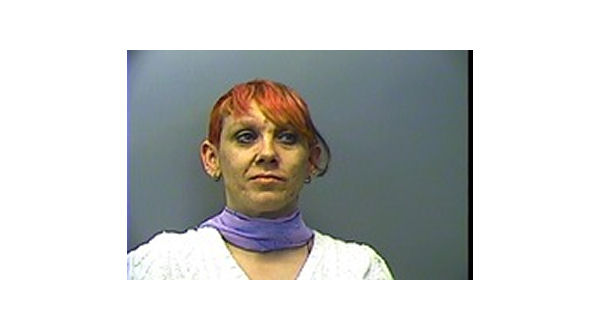 Jennifer Willett of Mountain Home, who pled guilty to drug-related charges filed against her in three cases, was given six years probation and ordered into the 14th Judicial District Drug Court Program during a session of Baxter County Circuit Court Thursday.
In addition, Willett was ordered to enter a 90-day treatment program at one of the Community Correction Centers in the state.
The oldest of the three active cases against the 42-year-old Willett was filed in December 2016. She was arrested following a citizen tip that extensive drug use had taken place at a party held in a residence located along Cynthia Square.
Inside the home, officers located several people, including Willett, as well as various items of drug paraphernalia -- including digital scales, syringes and small plastic bags containing a white powder residue.
In the probable cause affidavit in the case, investigators noted Willett had what was described as "severe track marks" on her arm consistent with intravenous drug use. It was also reported Willett appeared to be under the influence of a stimulant.
In a second case, Willett was arrested in late January for again being in possession of drug paraphernalia.
According to the probable cause affidavit in that case, a Baxter County deputy sheriff saw a vehicle he believed to be Willett's being driven by a man who had an active warrant out for his arrest. Willett was a passenger. The deputy contacted the male driver and Willett when they pulled into a business located along State Highway 5 North in the Midway area.
Willett was an active parolee at the time and had a waiver on file allowing for warrantless searches. During the search of the vehicle, the deputy reported finding small scales with suspected methamphetamine residue on it, and a plastic container with a white crystal-like residue that field-tested positive for methamphetamine.
Inside the vehicle's defroster vent hose, several syringes were found along with small plastic bags containing residue believed to have come from both methamphetamine and marijuana.
In mid-March last year, Willett was arrested once more on drug-related charges. When a Baxter County deputy sheriff was taking her into custody on an outstanding warrant, he discovered she had a small metal vial containing a white powder-like substance that field-tested positive for methamphetamine.
According to court records, Willett has faced drug-related charges in criminal cases stretching back to at least 2003. She has spent time in both the Baxter County jail and the state prison system.
WebReadyTM Powered by WireReady® NSI