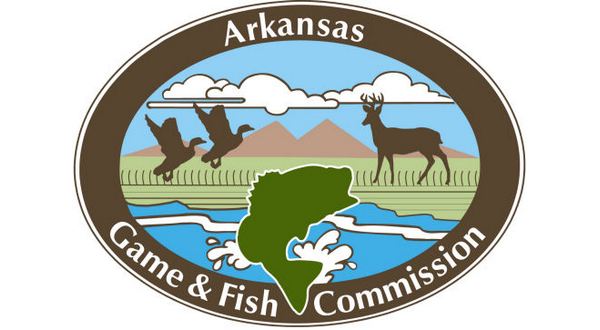 The Arkansas Game and Fish Commission added more than 2,220 acres of access for hunters and anglers in 2017, including a location in Marion County making Crooked Creek a faster float. Land for waterfowl hunting, upland game and bat conservation highlight the improvements for wildlife.
The section of Crooked Creek between Snow and Kelly's Slab not only harbors huge smallmouth, but also is one of the most picturesque stretches of stream in the state. A new access on Old U.S. Highway 62 west of Yellville will make it possible to enjoy without investing an entire day.
Mike Cantrell, AGFC regional maintenance contract coordinator, says those wanting to fish that stretch, are looking at a good eight to 10 hours from put-in to take-out.
The new access on George's Creek splits that float almost in half, making it much easier to get out for an afternoon or morning float for those who don't have a full day to fish.
According to Cantrell, people parked along the Old U.S. Highway 62 just upstream and dragged their canoes and kayaks a few hundred yards downstream to meet up with Crooked Creek.
He says at the new access, people can pull right down to the water on the concrete ramp and unload their canoes instead of dragging. A canoe loading ramp and handicapped access were also built.
Users can unload canoes at the ramp, put in all their gear and walk the canoe down the sidewalk before driving their car back up to the parking area. The added feature makes getting into the water much easier and helps keep things moving when a few groups are trying to get in the water at the same time.
In addition to the ramp, there's roughly 6,000 square feet of parking and a 1,000-foot section of road connecting the access to Old Highway 62.
The project, funded by marine fuel tax dollars and Sport Fish Restoration Funds, was dedicated in May to former Baxter County resident Mark Oliver, the retired chief of the AGFC Fisheries Division, who pursued this access for many years to make it a reality.
Oliver retired from the Arkansas Game and Fish Commission in 2015 as chief of fisheries after 38 years of service. From 1984 to 2005, he served as the fisheries chief in the Game and Fish Commission's Mountain Home office before moving to the main office in Little Rock.
WebReadyTM Powered by WireReady® NSI