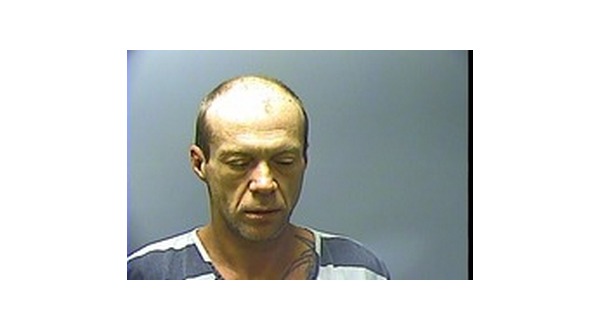 Ronald Love, who went on an alcohol-fueled rampage apparently after being told he paid too much for an item he had recently purchased had his bond lowered during a session of Baxter County Circuit Court Thursday -- but not by as much as he wanted.
His bond had originally been set at $100,000. Love asked that the bond be reduced to $10,000, but Judge Gordon Webb settled on a $20,000 bond.
The 46-year-old Love was arrested November 25th last year after officers responded to an address along Sagewood Court in Gassville in answer to several calls reporting an out of control male at the address.
During the fracas, Love is alleged to have hit the man who told him he had paid too much for his purchase, then tried to attack another man with an ax handle. When the ax handle was wrestled away from him, he found another weapon -- his vehicle. He rammed the vehicle into the front of the residence several times causing extensive damage.
While trying to stop Love's aggressive behavior, one female victim reported she was struck in the arm by the side mirror of Love's vehicle. She said she felt Love was trying to run over her.
Another victim was injured while standing on a wooden "handicapped" ramp leading into the house when Love rammed the ramp with his vehicle and the structure buckled. The woman standing on the ramp told officers she had been hit with a board.
In attempting to flee the scene, Love is reported to have struck two vehicles multiple times. Officers first made contact with Love about a block from the residence when his badly damaged vehicle became inoperable. When officers approached Love, they reported that he put his hands behind his back in the position one assumes when being handcuffed.
In making the ruling on the bond, Judge Webb said he was concerned about Love being released from jail since there were "multiple acts of violence" involved in his case and Love appeared "to be a clear threat to the public". 14th Judicial District Prosecuting Attorney David Ethredge said the state did not want the bond to go below the $20,000 figure.
If Love is able to post bond, he was ordered not to consume alcohol or drugs and to have no contact with the victims. Love told the court that his only income was a disability check making it difficult for him to post a large bond.
Love faces a string of charges, including battery, criminal mischief, terroristic threatening, endangering the welfare of a minor and driving while intoxicated.
Love was ordered to reappear in Circuit Court February 22nd. According to the Baxter County jail log, he was released from the detention center on January 19th about 12:30 p.m.
WebReadyTM Powered by WireReady® NSI