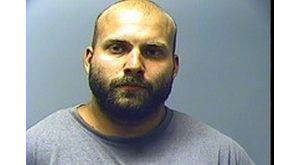 Sean Hennington of Flippin, who was arrested and charged with felony drug offenses stemming from an investigation into a Norfork school student being treated for a suspected drug overdose, changed his plea to guilty and was given six years probation during a session of Baxter County Circuit Court Thursday.
The 25-year-old Hennington was accused of providing Xanax to a juvenile at a party the weekend before the suspected overdose. It was alleged the 15-year-old juvenile suffering the overdose purchased and consumed eight capsules believed to be Xanax from the first student.
The investigation into the incident was launched when a School Resource Officer was notified of the overdose.
Hennington was developed as a suspect, arrested and charged with providing the Schedule IV controlled substance to the juvenile.