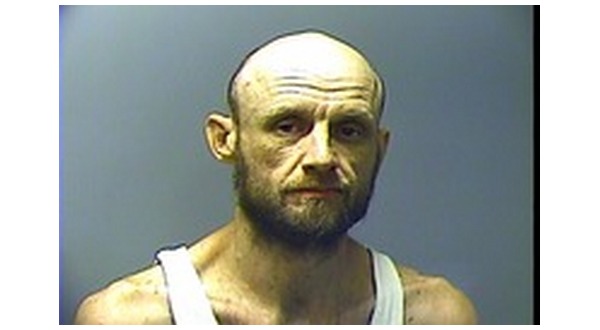 Charges against Bradley Gene Sellers of rural Mountain Home stemming from an incident in which he was alleged to have threatened to kill his 74-year-old mother with a hatchet in late February last year will be dropped at the request of the mother.
Seller's mother, Melva Sellers, appeared in Baxter County Circuit Court Thursday and told Judge Gordon Webb she had been untruthful in her report to law enforcement about what had happened and her son's involvement in the events.
Fourteenth Judicial District Prosecuting Attorney David Ethredge said while the case against Bradley Sellers would be dropped, charges against his mother for making a false report were being considered. After hearing her recant her original story which lead to her son being charged, Judge Webb asked Melva Sellers if she was aware she could be charged with a crime for giving false information to law enforcement. She said she was aware that could happen.
Melva Sellers told the court it was actually an unidentified man who had wielded the hatchet. She said she and her son maintained an "open house" policy allowing people to stay in their home. She said because of that policy, people "came and went" frequently and she was unsure of the identity of the man who had actually threatened her with the ax.
She told the court that she had come up with a rather bizarre plan to get rid of a woman who had a relationship with her son. She said she planned to falsely accuse her son of attacking her with the hatchet hoping he would be charged with a misdemeanor which would land him in jail and keep him out of the house long enough to give her an opportunity to get rid of the unwanted female.
The mother said she was embarrassed over what she had done. She told the court she never intended for the situation to develop as it had, and did not know her son would be charged with a felony.
Ethredge said the type of charges Bradley Sellers faced were "victim driven" and that if the victim was unwilling or had been untruthful in the information given to law enforcement, the state had little choice but to drop the case.
The original warrant in the case was issued March 1st last year, but Bradley Sellers was a fugitive until September 1st. He appeared on the "Most Wanted" list maintained by the Baxter County Sheriff's Office.
He was taken into custody by Mountain Home Police officers after he bailed out of a vehicle in which he was a passenger when it was stopped by police near East Fourth and Foster Streets. Police eventually found Bradley Sellers hiding behind a shed after a short search.
The events leading up to Thursday's court session began February 22nd last year when Baxter County Deputies responded to a report of a violent domestic disturbance at a residence along Timberlane Road.
It was during their initial contact with the victim, Melva Sellers, that she began to recount details of the attack to investigators -- a story she recanted in court Thursday. Melva Sellers said her son had become angry with her because he had been put on probation and blamed his mother for is problems with the law.
The mother told the responding deputy that during the confrontation her son had gotten a hatchet and threw it at her. She said the hatchet struck the wall and she kept washing dishes in hopes her son would calm down, but Bradley Sellers escalated the situation when he put the hatchet up to his mother's neck and threatened to kill her.
In her original story, Melva Sellers told investigators she was able to get away from her son, went into her bedroom and eventually escaped through a window and went to another address to seek safety. In the mother's original story, Bradley Sellers was said to have told her he wanted to kill her and further threatened he would do it "sooner or later."
Melva Sellers initially told investigators her son was using methamphetamine. In court Thursday, she said that was not true, and it was the unwanted female who both used and sold the drug, not her son.
WebReadyTM Powered by WireReady® NSI