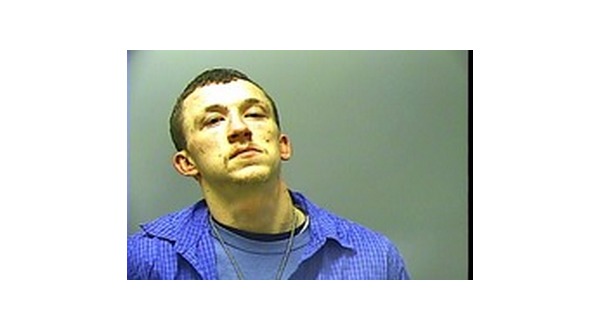 Matthew Sebree became somewhat argumentative during his plea change process during a session of Baxter County Circuit Court Thursday but finally agreed to accept responsibility for the charges filed against him because he "just wanted to get this over with".
He was sentenced to four years in prison.
The sticking point for the 28-year-old Sebree was ownership of a vehicle reported stolen. Law enforcement got involved when the vehicle was involved in an accident on Highway 201 South in December.
During the accident investigation, it was determined the vehicle had been reported stolen from behind a local restaurant December 8th.
Sebree told officers he was involved in a "trade" with the registered owner. The owner, however, told investigators that no such trade or transfer existed and that Sebree should not have been driving the vehicle.
As Judge Gordon Webb was going through the list of charges in Sebree's three cases, Sebree said he had three bills of sale for the vehicle. Judge Webb said he could not accept the plea if Sebree claimed innocence of the vehicle theft.
Sebree finally said he would accept responsibility for being in the vehicle when the accident happened but said he did not steal the vehicle.
When Judge Webb inquired about whether Sebree had read the plea statement in his cases, he said he "didn't need to read them because I am pleading guilty, I don't need to read them".
In another case, Sebree was charged with bringing drugs into the Baxter County jail. Sebree was locked up after being arrested outside a local convenience store in late January last year and during his intake process, two plastic bags of a white crystalline substance popped out of one of his socks. Sebree told Judge Webb that during the intake process, he had been "high on pills" and forgot he had methamphetamine hidden in his sock.
In the third of Sebree's cases, he faced more drug-related charges as well as fleeing from police.
On January 7th, Mountain Home police received a call about a fight at a residence along McClure Lane. When officers arrived, they were informed Sebree had left the scene in a vehicle.
Officers located Sebree and his vehicle, but he would not stop and led police on a high-speed chase through parts of the city. When he was eventually stopped at the intersection of Laurel and 16th Streets, officers had to forcefully remove Sebree from the vehicle.
He was found to have a number of drugs in his possession, including methamphetamine and prescription pain killers.
WebReadyTM Powered by WireReady® NSI