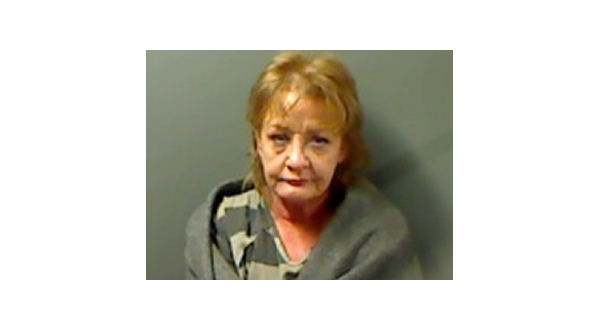 A traffic stop by an Arkansas State Police trooper for an expired license plate has led to the arrest of a Lakeview woman on three felony drug offenses.
According to the probable cause affidavit filed January 19th, the trooper stopped the vehicle in a nursing home parking lot in Marion County and learned the passenger in the rear seat of the vehicle, 59-year-old Cynthia Lynn Ferguson, was the owner of the car.
Permission to search the vehicle was granted. As the search began, the trooper was joined by officers from the Mountain Home Police Department and the Arkansas State Police. The police officer retrieved a glass smoking pipe with residue consistent with the ingestion of methamphetamine from the grass adjacent to the vehicle. He had noticed Ferguson tossing the pipe as she exited the vehicle.
A cigarette pack, with partially smoked marijuana, was located in the glove box of the vehicle. A second glass pipe appearing to have been used to smoke methamphetamine was found in Ferguson's handbag, along with digital scales with white crystal residue on them field testing positive for methamphetamine.
Ferguson was taken into custody and has been charged with three felony counts of possession of drug paraphernalia, along with misdemeanor counts of possession of marijuana and littering.
Her bond was set at $5,000.
WebReadyTM Powered by WireReady® NSI