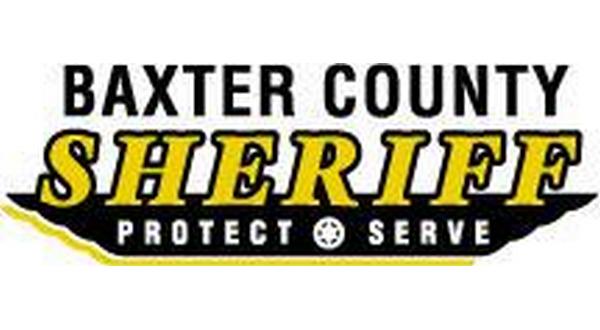 The Baxter County Sheriff's Office is seeking applicants for the position of reserve deputy sheriff, an unpaid volunteer position.
Baxter County Sheriff John Montgomery says reserve deputies serve as a support system for the various divisions within the sheriff's office. Common duties would include inmate movements from the detention center, such as transports to court, medical appointments, dental appointments, and mental health screenings and extraditions/transports in state and out of state on warrants, to and from the Arkansas Department of Correction and to and from other jails and detention centers in Arkansas. In addition, reserve deputies assist the patrol division with patrol functions, traffic control, crowd control, warrant service and assisting the support services division with court bailiff duties, civil process service and civil standbys.
Reserve deputies are not employees of the county and are not paid salary or wages. However, they are covered by workers' compensation and are provided a stipend for most inmate transport assignments. Reserve deputies will only have police authority when working on a specific assignment and under supervision.
The specific requirements for reserve deputies are the Arkansas Minimum Standards for a sworn deputy sheriff. Those same requirements as those for every officer employed by a law enforcement unit include the following:
Be a citizen of the United States (proof required).
Be at least 21 years of age (proof required).
Be fingerprinted and a search initiated of state and national fingerprint files to disclose any criminal record.
Be free of felony record. A felony record shall mean having entered a plea of guilty, been found guilty, or otherwise having been convicted of an offense, the punishment for which could have been imprisonment in a federal penitentiary or a state penitentiary. The fact an individual has received a pardon or their record has been expunged, sealed, sentence suspended, or judgment otherwise held in abeyance shall not release the individual from having a felony record for the purposes of this regulation.
Be of good character as determined by a thorough background investigation.
Be a high school graduate or have passed the General Education Development (GED) test indicating high school graduation level (proof required).
Be examined by a licensed physician and meet prescribed physical requirements.
Be interviewed personally prior to employment by the department head or his representative, or representatives, to determine such things as the applicant's motivation, appearance, demeanor, attitude, and ability to communicate.
Be examined by an individual licensed to practice psychiatry or psychology and qualified to perform such evaluations in the state of Arkansas, who after the examination finds the officer to be competent and recommends the agency to hire the individual.
Possess a valid driver license (Arkansas license required by sheriff's office).
In addition, applicants will not be considered for reserve deputy positions for a number of reasons, including the following:
Have plead guilty, nolo contendere, or been found or adjudicated guilty of any domestic battery offense involving physical injury to another person in Arkansas or any other jurisdiction.
Is the respondent in an ex parte or permanent order of protection remaining in effect in Arkansas or any other jurisdiction.
Who have plead guilty to or been convicted of any driving while intoxicated (DWI) offense within the past ten years in Arkansas or any other jurisdiction.
The sheriff's office provides a uniform, badge, collar brass, and various other articles. The reserve deputy will be fully responsible for providing his/her own approved handgun, leather gear, and other required equipment, which can be a significant expense. The required equipment will be needed immediately when classes begin. Interested individuals are asked not to apply unless they are prepared to cover these expenses.
State mandated training will consist of a standardized course of instruction approximately 120 hours in duration. This training will begin sometime in March. Classes are generally held in the evening hours, Monday thnrough Thursday, with one or two Saturdays at the firing range. Interested individuals are asked not to apply unless they can fully commit to attending all of this required training.
Applications will be accepted through February 16th at 4:30 p.m. Due to time constraints with respect to getting background checks and other pre-requisites completed before classes begin, applications received after that date cannot be considered.
WebReadyTM Powered by WireReady® NSI