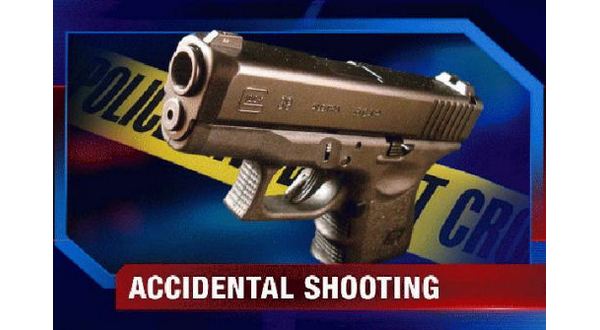 The Baxter County Sheriff's Office has updated a report regarding the story of a Gassville man who was struck by a stray bullet. The neighboring resident who told authorities he was shooting at a rooster at the time of the incident reportedly shot in the opposite direction, and the wound on the arm of 28-year-old Christopher Murphy did not appear to match the caliber of 39-year-old Michael Sallee's gun.In the original incident report released Tuesday, Murphy was camping at a location on Rustic Ridge Drive when he felt a weird pain in his left bicep. He discovered he was shot by what he described as a possible stray bullet and drove himself to Baxter Regional Medical Center. Murphy told Baxter County Corporal Rockie Morrell at the hospital he had heard gun shots around him while camping.
Corporal Morrell and Investigator John Schulte searched the area where Murphy claimed to be shot, and no evidence was found at the scene. According to the latest report, an aerial map showed two residences and the appearance of trees removed for either a road or a right-of-way nearby. The closest residence had several tree obstructions and a non-direct line of sight due to the downward depression of the area Murphy was camping in, the second house on the other side of the property had similar issues. The most direct path with the least obstruction is south of the campsite where no residence exists. That property owner told authorities the sound of gun shots could be heard earlier that evening, but no one was authorized to be on the property shooting.
After contact was made with Sallee, he stated he shot a .22 caliber gun at a rooster but in the opposite direction. Sallee showed authorities where the incident occurred, and a shot from the area going in the direction of the incident would be obstructed by a vehicle and a camper. In addition, Corporal Morrell took a picture of Murphy's wound, and it appeared to be from a caliber larger than a .22.
At the time of the report, the resident on the north side of the campsite had not been contacted but was expected to be interviewed. No suspects were identified at the time of the report. The incident does not appear to be in malice, and it's believed to be accidental.
WebReadyTM Powered by WireReady® NSI