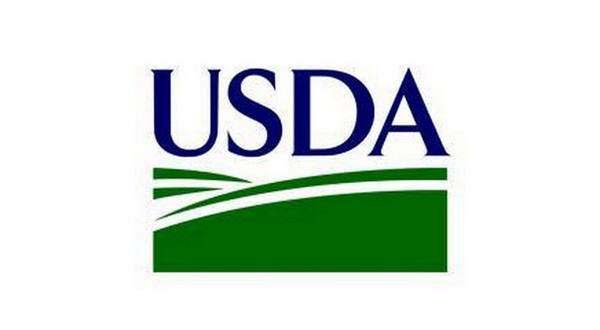 A U.S. Department of Agriculture's Farm Service Agency spokesperson says the recent drought has caused severe damage in Baxter and Marion counties. The U.S. Drought Monitor, updated Thursday, shows a large portion of Baxter and Fulton County under extreme drought conditions. A small portion of Izard county is also labeled as extreme. The 1.78 inches of precipitation, coming from rain and snow received in January, hasprovided some relief, however a lack of rain over the long-term has had a significant impact. Over the past 6 months precipitation measured at KTLO, Classic Hits 101.7 and The Boot totals 12.72 inches. The average amount over the same time period is 22.05 inches.
The 2.5 inches of snow received in January didn't help much. According to the National Severe Storms Laboratory www.nssl.noaa.gov/education/svrwx101/winter/faq/, on average, thirteen inches of snow equals one inch of rain in the U.S., although this ratio can vary from two inches for sleet to nearly fifty inches for very dry, powdery snow under certain conditions.
Baxter County Extension Agent Mark Keaton says the lack of rainfall has had a noticeable effect on local cattle farms and ranches.

Listen:


Keaton says farmers have had to move their cattle. Others have drawn water from a well or hauled it in from another source.
A worst-case scenario could force a rancher to auction off the cattle if there was no way to provide water to the animals, but Keaton says he has yet to see such an instance.

Listen:


Scotty Jefferson, FSA County Executive Director for Baxter, Marion, Searcy and Van Buren counties, says farms and ranches suffering severe drought damage may be eligible for assistance. Assistance is available under the Emergency Conservation Program (ECP) administered by the Baxter/Marion County Farm Service Agency County Office if the damage occured under certain conditions.
The damage must be so costly to rehabilitate that Federal assistance is needed to return the land to productive agricultural use. Other qualifications say the damage should be unusual and not the type to recur frequently in the same area, will impair or endanger the land and affect the productive capacity of the farmland.
Producers qualifying for ECP assistance may receive cost-share levels not to exceed 75 percent of the eligible cost of restoration measures, up to $200,000 per disaster occurrence. The minimum qualifying cost for restoration is $1,000.
Drought emergency measures, including constructing wells, developing springs, installing water tanks and connecting to rural water sources may be eligible.
To be eligible for assistance, practices must not be started until all of the following are met:
An application for cost-share assistance has been filed and the local FSA County Committee or its representative has conducted an onsite inspection.
Producers who have suffered a loss from the recent drought should contact the local FSA Office at (870) 425-2250. The sign up dates continue through February 4th.
WebReadyTM Powered by WireReady® NSI